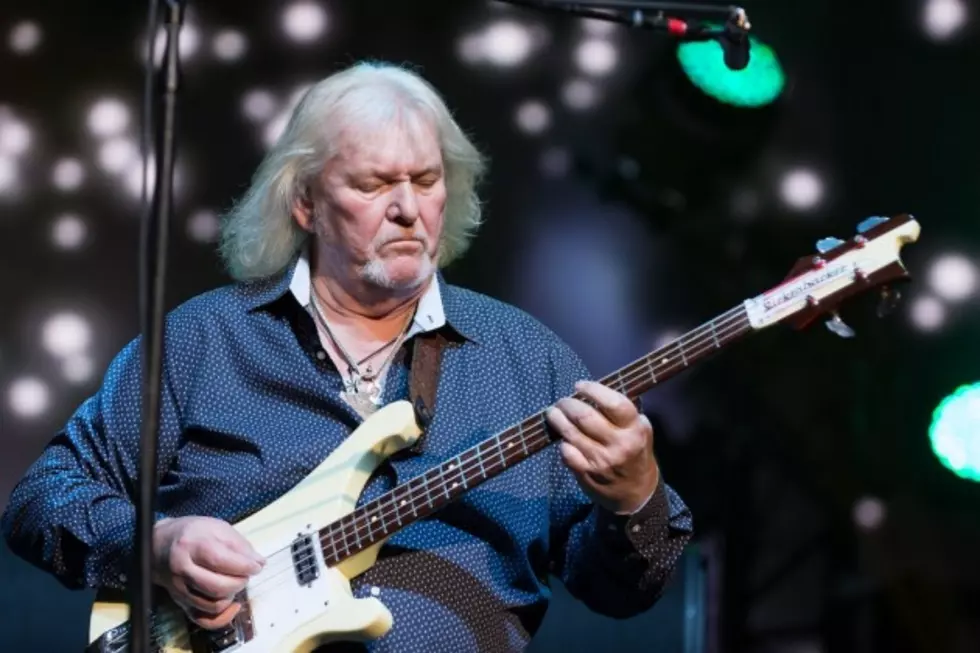 Yes Founding Member Chris Squire Diagnosed With Leukemia
Dave Kotinsky, Getty Images
Tough news to report, as Yes bassist / vocalist Chris Squire has been diagnosed with cancer. The Yes founding member will undergo treatment for Acute Erythroid Leukemia in his hometown of Phoenix, Ariz. over the next few months.
Chris Squire is widely thought of as the heart of Yes, having been a member of the English progressive rock pioneers since 1968. Squire is the sole original member left in Yes, which will play its first ever shows without Squire this year while he seeks treatment for Acute Erythroid Leukemia, an uncommon form of Acute Myeloid Leukemia.
Yes are currently booked to play a six-week North American tour with Toto beginning Aug. 7 in Mashantucket, Conn. Squire's role in Yes will be handled by band alumnus Billy Sherwood, who played for Yes in 1994 and once again from 1997-2000.
"This will be the first time since the band formed in 1968 that Yes will have performed live without me," says Chris Squire. "But the other guys and myself have agreed that Billy Sherwood will do an excellent job of covering my parts and the show as a whole will deliver the same Yes experience that our fans have come to expect over the years."
We'd like to send our best wishes to Chris Squire and our hopes for a full recovery. For more info on Yes' 2015 North American tour, click here.
See Yes and Others in Ultimate Classic Rock's Top 100 Albums of the '70s List