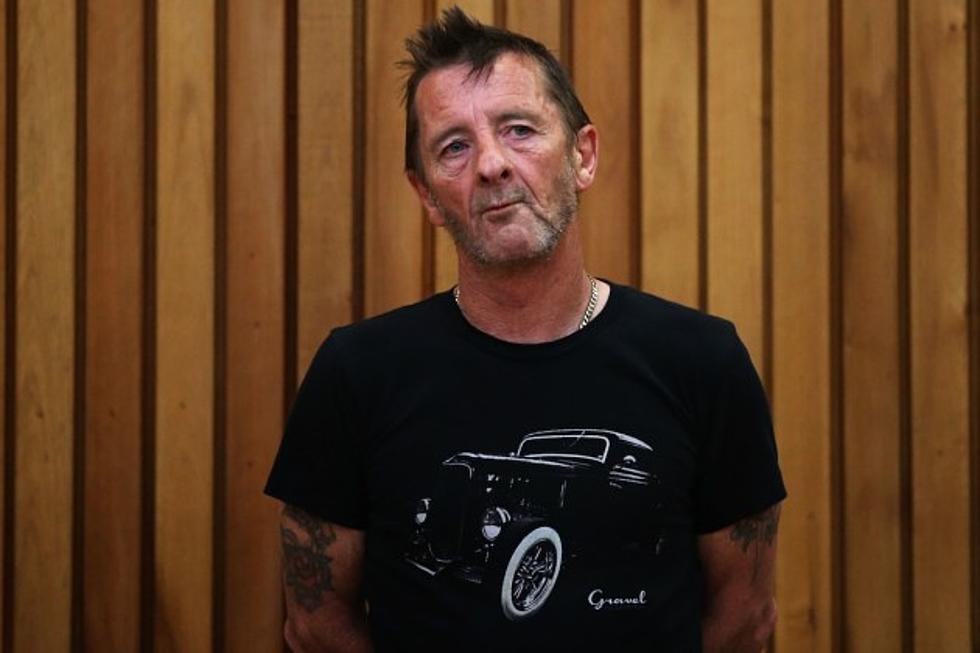 AC/DC Drummer Phil Rudd Headed to Judge-Alone Trial in April
Joel Ford, Getty Images
AC/DC drummer Phil Rudd is headed to court for a trial beginning April 21 on charges of threatening to kill and drug possession. According to the AFP, it will be a judge-alone trial, meaning there will be no jury involved.
Rudd, who has pleaded not guilty to those charges, was supposed to appear in court in New Zealand this week, but as we recently reported, that appearance was postponed because Rudd's lawyer quit. The musician now has new representation and a new day in court.
Court documents allege that after police raided Rudd's home on Nov. 6, they found .71 grams of methamphetamine and 130 grams of cannabis on the premises. The raid on his home was conducted after he was accused of threatening the life of a man and his daughter during a phone conversation he had in September. He was originally charged with attempting to procure murder, but those charges were dropped. If he's found guilty of threatening to kill, Rudd could end up in jail for up to seven years.
Half a world away from news of Rudd's impending trial, the rest of AC/DC were performing at the Grammys, with Chris Slade replacing Rudd. There hasn't been an official announcement as to Rudd's fate in the rock band, although Rudd has said he'll be playing with them again. However, Slade released a statement via Facebook, saying that he will be also be playing with AC/DC on their Rock or Bust tour.
Slade writes, "This is an amazing opportunity for me, after all most people don't ever get to play with their favorite band once, let alone TWICE! I would like to thank everyone for the overwhelming support I have been shown personally, on the Facebook page and other social media, not one comment has gone unread and it has been very humbling, Thanks so much. We apologize for the secrecy, please understand this was for all the right reasons."
The Rock or Bust World Tour kicks off on May 5 in Arnhem, Holland.
You Think You Know AC/DC?