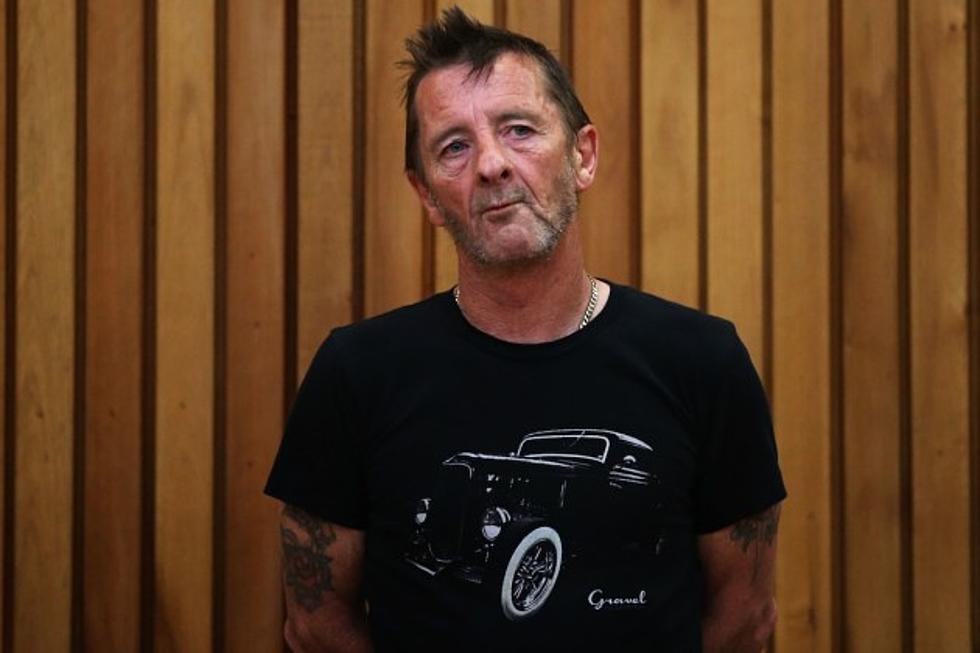 AC/DC Drummer Phil Rudd's 'Threatening to Kill' + Drug Possession Sentencing Date Postponed
Joel Ford, Getty Images
Back in April, AC/DC drummer Phil Rudd pleaded guilty to "threatening to kill" charges along with possession of cannabis and meth. The musician's sentencing date was originally scheduled for June 26, but Rudd's ruling as been pushed back to July 9 according to SunLive.
Phil Rudd's downward spiral has been well documented since late 2014. Among the news stories reported about Rudd, he apparently threatened to kill an assistant, took part in sorted sex parties with multiple prostitutes, made some bizarre scenes during court appearances and publicly blew up at one of his own bodyguards.
Rudd was originally also hit with a charge of "attempting to procure a murder," but it was dropped due to insufficient evidence.
Rudd's rage, which led him towards legal trouble, began with frustrations over the flop of Rudd's solo album, Head Job. Though Rudd has been disconnected with AC/DC since charges were first pressed against Rudd, the drummer has recently wished the current incarnation of AC/DC the very best.
Stay tuned for more updates on the Phil Rudd trial as news continues to break. And be sure to visit Loudwire on Phil Rudd's latest sentencing date, July 9.
You Think You Know AC/DC?
See the Yearbook Photos of Angus Young + Other Rock Stars