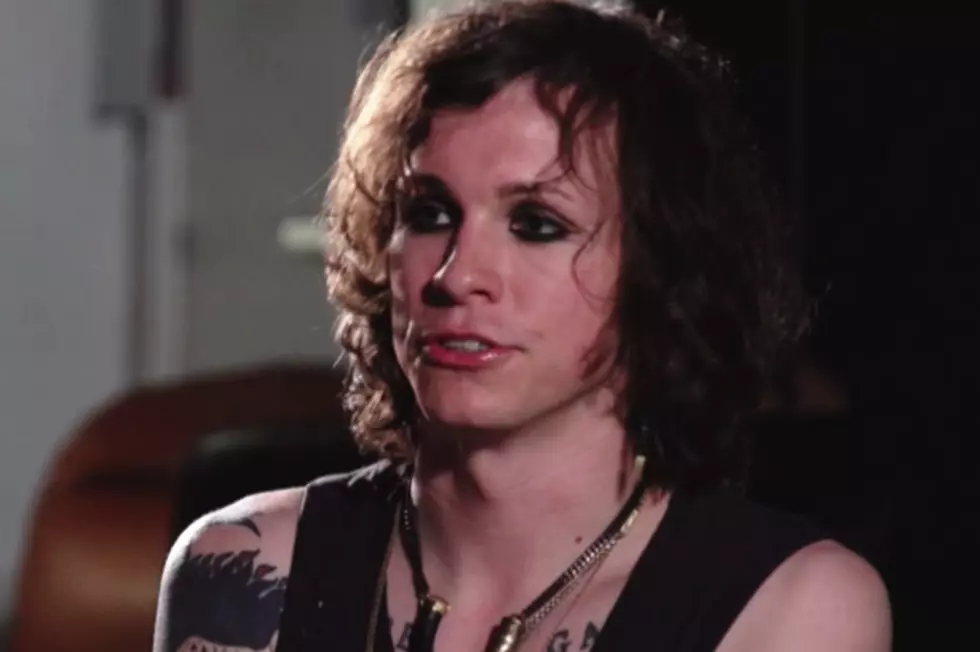 Against Me! Singer Laura Jane Grace Talks Reaction to Transgender Transformation
Against Me! singer Tom Gabel made one of the biggest proclamations of the year this spring when he revealed he was dealing with gender dysphoria and finally came out as transgender with plans to become Laura Jane Grace.
In the months since, the singer says she has been encouraged by the support shown after going public with the decision. Grace and her bandmates sat down with MTV News to answer fan-submitted questions about how she's been accepted and if it would affect the band's future.
Grace explained, "I've been completely blown away [by the fan reaction]. The most amazing part for me is the amount of trans men and women who have been coming out to the shows and meeting them after and talking with them. I'll have a lot of them come up to me and be like, 'It's amazing what you're doing and I look up to you so much.' And it blows me away because I look at them and they're so much further along in their transition."
The singer says that being able to speak with people who are going through the same thing that she is has really been special. She adds, "Just being able to make that connection … because I had no friends in the world, and to make those connections, that is half of what I wanted to accomplish by coming out, to be part of that community."
When asked about if Grace's gender transformation would play into their music, bassist Andrew Seward explained that it would definitely affect their next album. He stated, however, "It's a huge part of it. I think it's up to us to make a record that speaks for itself."
Watch Against Me! Answer Fan Questions About Laura Jane Grace's Transformation