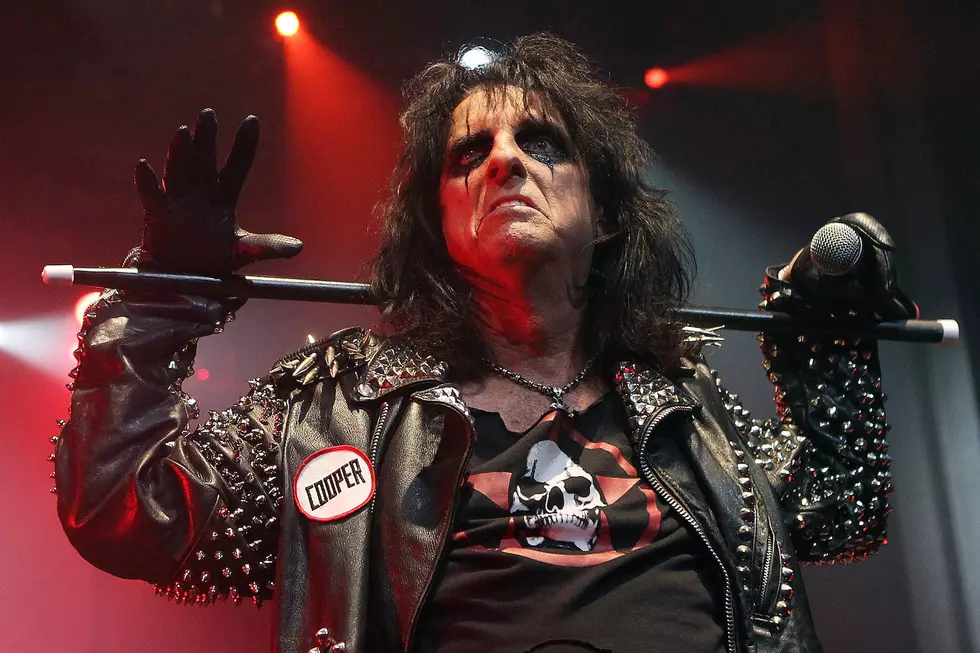 Alice Cooper Cast as King Herod in NBC's 'Jesus Christ Superstar Live!'
Mark Metcalfe, Getty Images
Alice Cooper's years of onstage theatrics should help this spring when he performs on a different sort of stage, appearing in NBC's live theatrical production of Jesus Christ Superstar!
According to the Hollywood Reporter, Cooper will take on the role of King Herod in the production, which is set to air on the peacock network on Easter Sunday (April 1). The production will be directed by David Leveaux, a five-time Tony Award nominee.
"Alice Cooper, whose theatricality is the stuff of legend, is the perfect rock star to play Herod in our live production," said Robert Greenblatt, chairman of NBC Entertainment. "Andrew Lloyd Webber and Tim Rice wrote a show-stopping musical number for Herod, and we all look forward to the 'King of Shock Rock' taking on the King of Judea. As the casting for Superstar ramps up, we can feel the excitement building for this brand new concert experience of what has long been considered the original rock musical."
Cooper already had ties to the musical, having previously recorded "King Herod's Song" at the request of Rice and Webber for the 2000 cast album release from 1996's Jesus Christ Superstar's U.K. production.
In addition to his Rock and Roll Hall of Fame career, Cooper has made a number of film and TV appearances over the years, most notably appearing on the big screen in Sgt. Pepper's Lonely Heart's Club Band, Wayne's World and Dark Shadows.
10 Unforgettable Alice Cooper Moments
Where Does Alice Cooper Rank Among the Top 50 Hard Rock + Metal Live Acts of All Time?