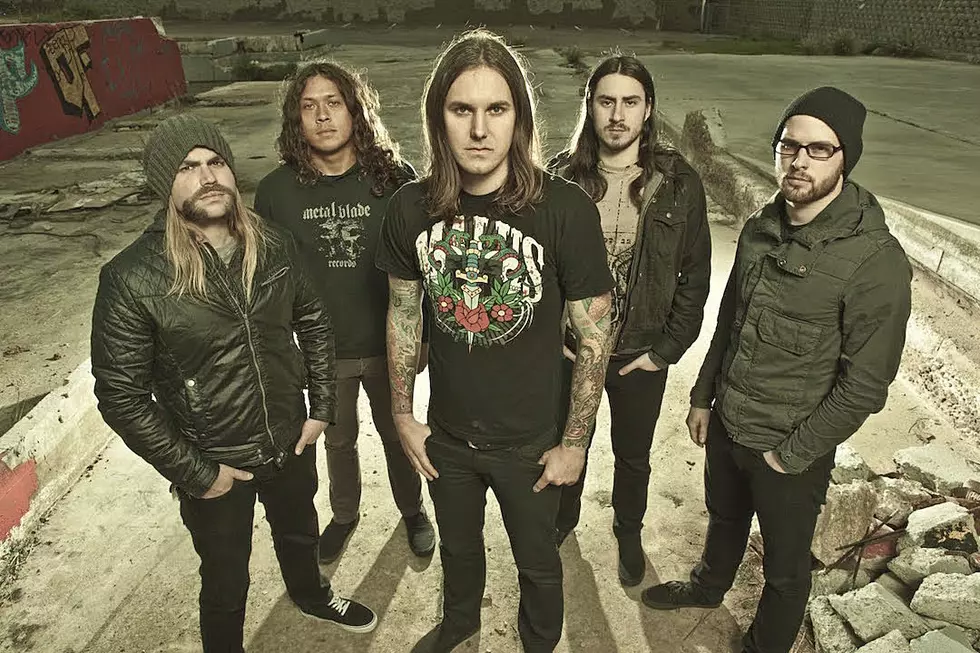 As I Lay Dying to Embark on 2019 U.S. Tour
Metal Blade
Last year saw the reunion of As I Lay Dying and their return to the road following the imprisonment of singer Tim Lambesis. The metalcore icons completed North American and European tours in 2018 and will embark on a U.S. tour in the spring.
The three-week jaunt begins on March 15 in St. Louis, Mo. and will finish up in Springfield in the same state on April 6. As I Lay Dying's 2018 tour placed emphasis on the western half of the country while this one will focus on the eastern portion.
A full list of stops can be seen below and tickets will go on sale on Jan. 25 at 11AM local time.
The band's return came with the new song "My Own Grave" and was viewed as controversial by both fans and the band's peers.
Frontman Tim Lambesis, who was convicted of trying to hire a hitman to kill his wife, has implored fans that he is a changed man. "I stand against who I became in my past and am pursuing a new purpose in the rebirth of AILD. We collective are," he said in a statement, going on, "People who support AILD are not supporting the person I once was, because part of my life's work now is to undo the hurt I've caused and helped others in addiction. Instead, I think AILD fans are supporting the belief that people can change. I will never be able to undo my greatest mistake, but I believe it's better to do something rather than give up."
As I Lay Dying 2019 U.S. Tour Dates
March 15 — St. Louis, Mo. @ Pops
March 16 — Peoria, Ill. @ Monarch
March 17 — Joliet, Ill. @ The Forge
March 18 — Louisville, Ky. @ Diamond Concert Hall
March 19 — Detroit, Mich. @ St. Andrews Hall
March 20 — Rochester, N.Y. @ The Montage Music Hall
March 21 — Sayreville, N.J. @ Starland Ballroom
March 22 — Poughkeepsie, N.Y. @ The Chance Theatre
March 23 — Providence, R.I. @ Fete Music Hall
March 24 — New Haven, Conn. @ Toad's Place
March 25 — Baltimore, Md. @ Baltimore SoundStage
March 26 — Greensboro, N.C. @ Blind Tiger
March 27 — Columbia, S.C. @ The Senate
March 29 — Tampa, Fla. @ Orpheum
March 30 — Jacksonville, Fla. @ 1904
March 31 — Pensacola, Fla. @ Vinyl Music Hall
April 02 — Baton Rouge, La. @ Varsity Theater
April 03 — Birmingham, Ala. @ Zydeco
April 04 — Nashville, Tenn. @ Exit/In
April 05 — Memphis, Tenn. @ Growlers
April 06 — Springfield, Mo. @ The Complex
25 Best Metalcore Albums of All Time