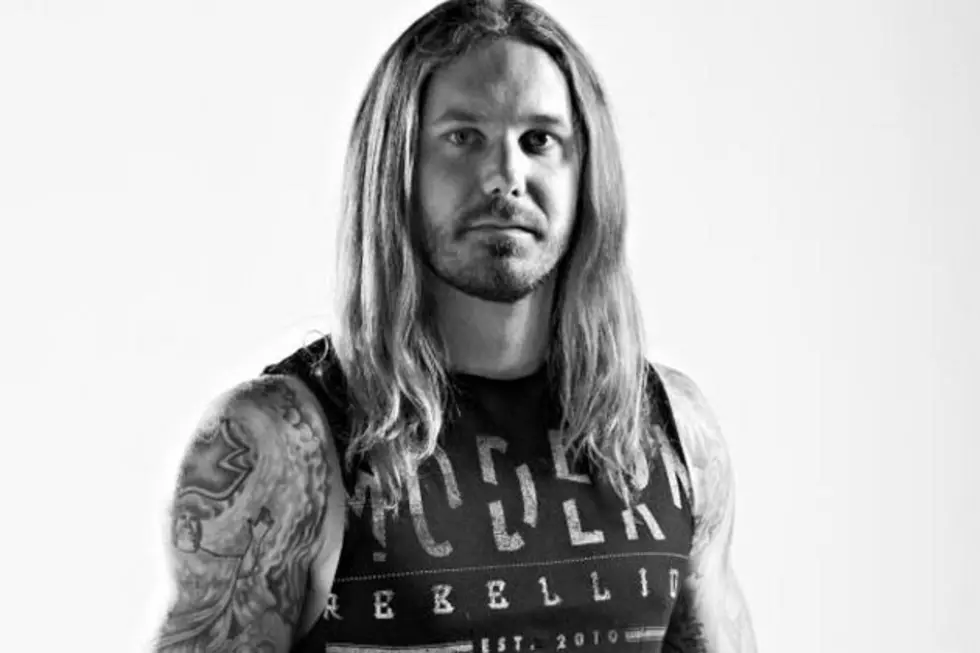 As I Lay Dying Singer Tim Lambesis' Lawyer Says Steroids to Blame in Murder-for-Hire Plot
Facebook: As I Lay Dying
As I Lay Dying frontman Tim Lambesis returned to the Vista Superior Court Friday (May 17) for a bail hearing relating to his alleged-murder-for-hire plot against his estranged wife and more details about the case were revealed in the process.
According to UTSanDiego.com, during Friday's hearing the rocker's attorney, Thomas Warwick, argued that his client had gotten into bodybuilding and healthy eating and later began taking nutritional supplements as a paid product spokesman. At some point he also began taking steroids, which the lawyer claimed were to blame for his behavior in instigating the murder-for-hire plot.
Warwick stated, "His thought processes were devastatingly affected by his steroid use." According to NBCSanDiego.com, the lawyer added, "It has been a terrible tragedy. He was a very caring, gentle man [before taking steroids] and we need to get him back." Lambesis reportedly ballooned in size from 170 pounds to 220 pounds and in his lawyer's words "was not the same person. He was irritable and lost God." A forensic psychiatrist who consulted for the defense stated that the vocalist got "roid rage" after using steroids.
Also during Friday's hearing, Warwick was successful in getting Lambesis' bail lowered, but not as far as was hoped. The lawyer asked for the bail to be lowered to $250,000 from the $3 million it was initially set at, but Judge David Berry only dropped it to $2 million. Warwick told the court that even with the decrease in bail, his client was still not able to pay the amount.
The 32-year-old has remained behind bars since May 7, accused of trying to hire a hitman to kill his estranged wife. However, the hitman in question was an undercover police officer.
Prosecutor Claudia Grasso told the court that Lambesis handed the officer an envelope containing $1,000 in cash, his wife's address and the gate security codes. Grasso added that the vocalist did not flinch when told that the hit would cost $20,000.
Tim and Meggan Lambesis split last year after eight years of marriage and adopting three kids from Ethiopia. The prosecutor claimed that the vocalist told his wife in an email last summer that he no longer loved her and no longer believed in God. She also apparently learned that he had been having affairs. The singer's wife filed for divorce in September.