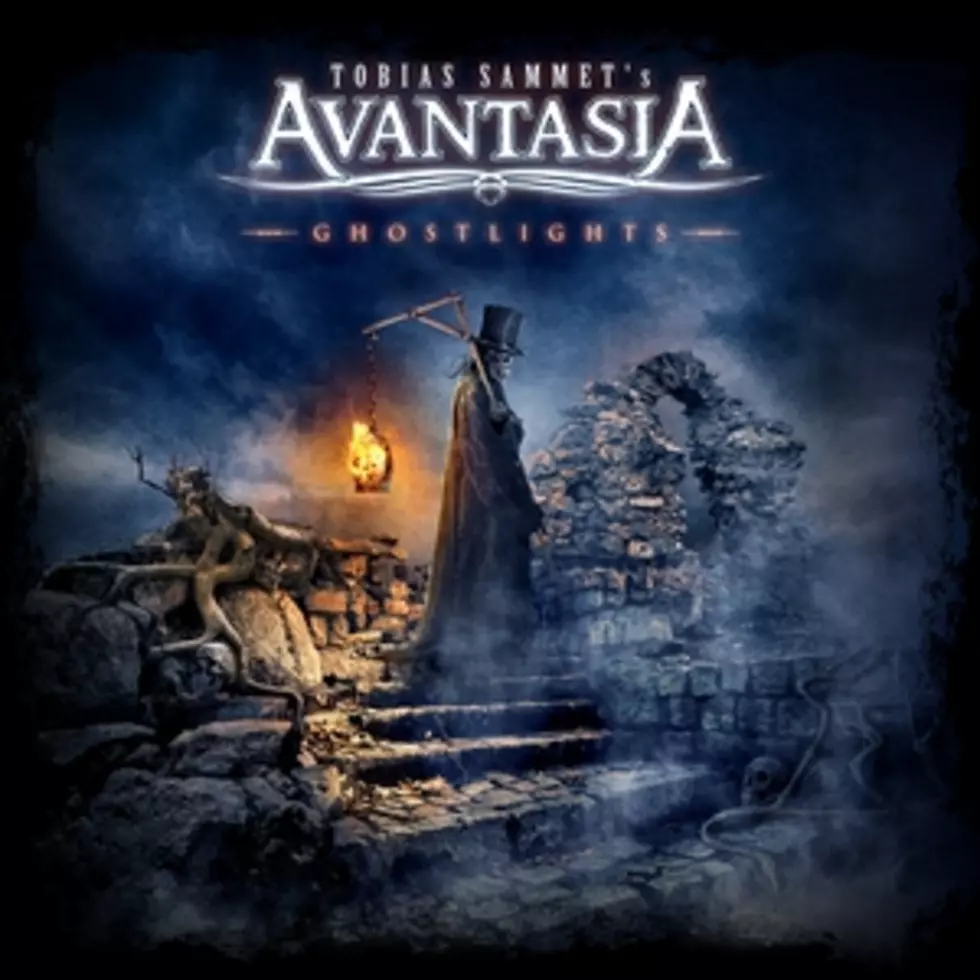 Avantasia, 'Ghostlights' – Album Review
Avantasia - Ghostlights
In addition to fronting the band Edguy, Tobias Sammet is also the mastermind behind the power metal all-star project Avantasia. For the past 15 years, the band with a rotating cast of guest vocalists and musicians has been delivering epic albums. That continues with their latest opus Ghostlights.
The core of Avantasia is Sammet and guitarist/producer Sascha Paeth along with keyboardist Miro Rodenberg, who also handles the orchestration, a vital part of the band's sound. For this album, Sammet's Edguy bandmate Felix Bohnke played drums on all the tracks.
For Ghostlights, there are a wide variety of guest vocalists. Some are Avantasia mainstays, others returned after an absence of one or more albums, and several appear for the first time. Perhaps the most surprising guest is Twisted Sister's Dee Snider, who wouldn't seem to fit the bill for a power metal band. He shows his power metal chops on "The Haunting," alternating between subdued crooning and full-out belting.
Another Avantasia newcomer is Geoff Tate (Operation Mindcrime, ex-Queensryche). "Seduction Of Decay" has a definite Queensryche vibe with a really good performance from Tate, who uses his trademark vibrato and has no problem hitting the high notes.
The most epic track on the album is the 12 plus minute "Let The Storm Descend Upon You." It features the return of Jorn Lande, who didn't appear on 2013's The Mystery of Time. The other vocalists are Ronnie Atkins (Pretty Maids) and Robert Mason (Warrant). The song is symphonic and dramatic, but also very catchy.
Power metal is a genre where it's not difficult to go over the top and into cheesiness and self-parody. Avantasia avoid that pitfall for the most part with memorable songs, a lot of variety, and top-notch vocal performances.
When it comes to great vocal performances, you can always count on Michael Kiske (ex-Helloween), who has been a mainstay of the band since the beginning. He appears on two songs that are on the regular album, along with a bonus track available on the digipak edition. His performance with Lande on the uptempo soaring title track is an album highlight. It also features tremendous guitar work from Oliver Hartmann (At Vance).
Other guests on the album include Nightwish's Marco Hietala, Within Temptation's Sharon den Adel, Magnum's Bob Catley and Sinbreed's Herbie Langhans. With -Ghostlights, Avantasia take listeners on a 70-minute ride filled with great singing, first-class arrangements and ample variety.