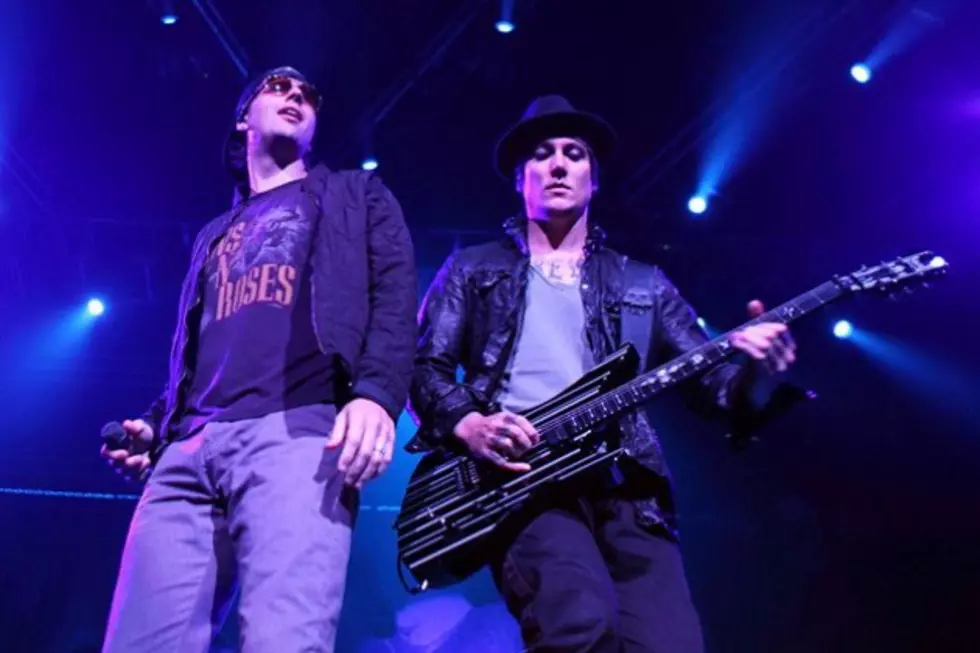 Avenged Sevenfold's M. Shadows: 'We Have About Six Songs' for New Album
Mary Ouellette, SheWillShootYou.com
There may have been questions at one point as to whether or not Avenged Sevenfold would continue after supporting the 'Nightmare' disc as a tribute to late drummer Jimmy "The Rev" Sullivan, but the band is definitely progressing toward a new album.
Singer M. Shadows tells The Pulse of Radio (excerpted by Blabbermouth) that the band has resumed writing and has been working on new music since August. While keeping details close to the vest, Shadows offered, "I try not to say too much about the album because you know how the Internet world is, so I'll just say this: We have a direction, we're sticking to that direction and we feel really very happy writing in these terms that we've laid out for ourselves."
He went on to add, "The album is coming along very nicely. We're excited to get in the studio. We have about six songs that I'm really happy with right now, and we're continuing to write every single day."
The band showed signs of their continuance recently with the release of the new track 'Carry On,' which was tied to the 'Call of Duty: Black Ops II' video game. As for the new disc, the current estimate is to expect a new Avenged Sevenfold release by June or July of next year.