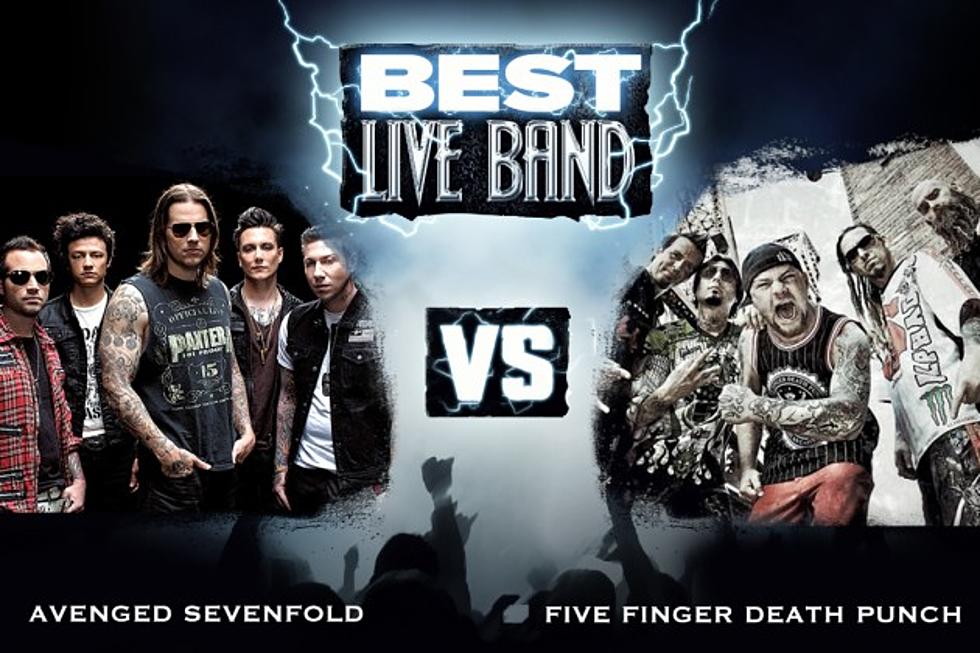 Avenged Sevenfold vs. Five Finger Death Punch – Best Live Band, Round 1
Loudwire
These two bands are in the prime of their careers, bringing a kinetic live show with them while acquiring legions of fans in the process. Which one will emerge victorious in the Round 1 battle to determine the Best Live Act in hard rock and metal.
Fans don't come much more dedicated than those of Avenged Sevenfold. Those fans have raised A7X to prominence while allowing the band to crank up its live show. Having added tremendous deathbat-based imagery and fire to their show, Avenged Sevenfold bring a full-speed-ahead approach to live performances of their full-speed-ahead tracks.
Five Finger Death Punch are one of the newest bands in this Best Live Band tournament, but everything the act does in a concert setting feels big. FFDP bring their knuckle-sandwich metal with plenty of chrome and an arsenal of weaponry. Just one look at Jeremy Spencer's chain gun drum kit brings a feeling of rock and roll awe, while Ivan Moody knows how to rile up a crowd like few other frontman can.
So will A7X or FFDP earn your nod for the better live act? Let us know by voting in the poll below. You can vote once per hour through the deadline of Tuesday, July 14 at 10AM ET.
See the Brackets for All Four Regions: