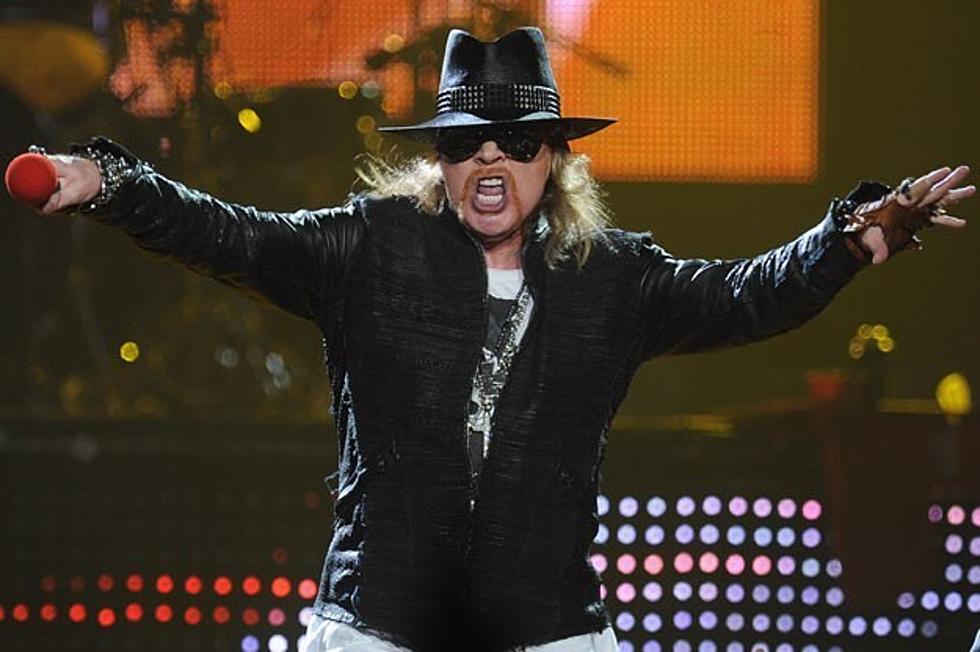 Axl Rose Court Date Confirmed For Lawsuit Against 'Guitar Hero' Maker Activision
Earlier this week Axl Rose's legal claims against video makers Activision suffered a blow when the allegations of fraud were dismissed. However, with another claim still on the table for breach of contract, a new court date has been set for Feb. 1, 2013.
The breach of contract charge stems from Rose claiming that Activision offered him his own video game after the company launched Guitar Hero 3 in 2007 with what Rose called unlawful use of Guns N' Roses music, that was set to the image of former GNR guitarist Slash. For the record, Slash and Rose have not been on speaking terms for many years, only adding fuel to the proverbial fire.
While it seems odd that the lawsuit would come several years after the game was released, according to the Hollywood Reporter, Rose had a seemingly good reason for waiting several years to file the lawsuit. As explained in his deposition, "The reason I did not file a lawsuit is because Activision - through my managers and representatives - offered me a separate video game and other business proposals worth millions of dollars to resolve and settle my claims relating to GHIII." The deposition also stated, "From December 2007 through November 2010, Activision was offering me a Guns N' Roses dedicated video game, a game dedicated to music from the 'Chinese Democracy' album, and other proposals." In the end, that game never came to fruition, leading to the lawsuit.
Activision's argument regarding the situation is that they licensed the song 'Welcome to the Jungle' through GNR Music and that, "Rose had no authority to enter into a license for 'Welcome to the Jungle' in his individual capacity because he does not own the song or the sound recording." With that in mind Activision felt that since Rose could not individually license the song, there could be no breach of contract.
However, the judge saw things a little differently and set a trial date so the two sides will go at it again in court early next year.