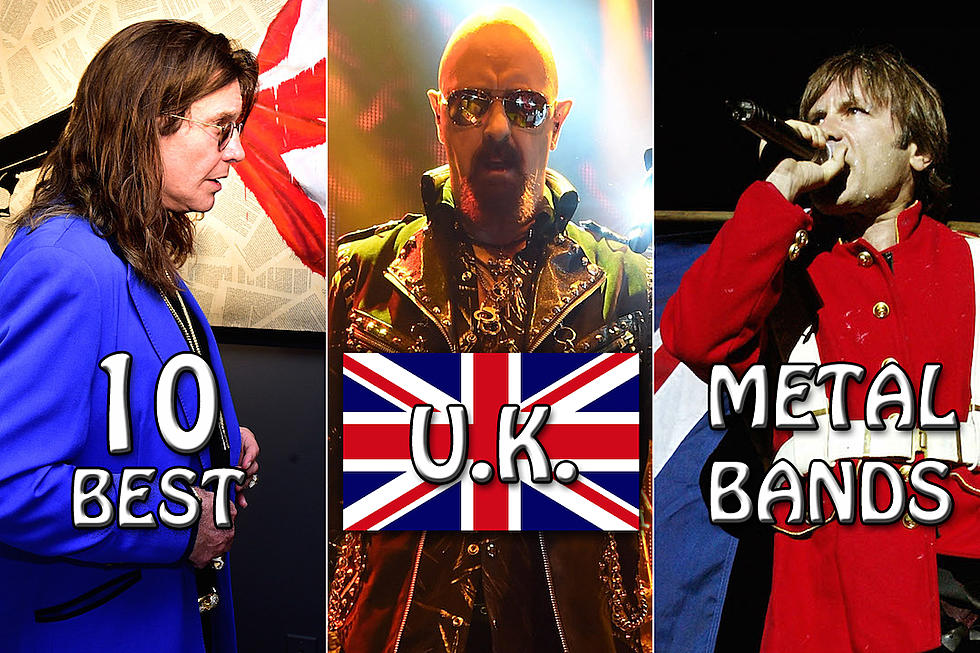 Frazer Harrison / Ethan Miller / Karl Walter, Getty Images
When looking at each regional metal scene, no other place on Earth has been such a consistent hotbed for greatness than the U.K. Before hard rock eventually tipped the scales to an even heavier side, acts like Deep Purple, Led Zeppelin, The Who, Thin Lizzy, The Rolling Stones and The Beatles all poured out of the area, a foretelling sign of what lied ahead.
Black Sabbath are credited with launching heavy metal, while the New Wave of British Heavy Metal scene signaled the arrival of traditional metal with its glorious twin lead and searing falsetto hallmarks. From there, thrash and power metal would both sprout their own branches on the metallic tree and the same would go for extreme metal genres like black metal, grindcore, goregrind and death-doom with some death metal thrown in the mix as the scene exploded in pockets around the globe.
With such a rich history of the most time-tested heavy metal, it was difficult choosing just 10 bands to represent the U.K., taking into account influence, impact, longevity and the strength of each band's catalog.
Turn to the top of the page as we count down the 10 Best U.K. Metal Bands in the gallery above!
10 Awesome Metal Bands From Surprising Countries