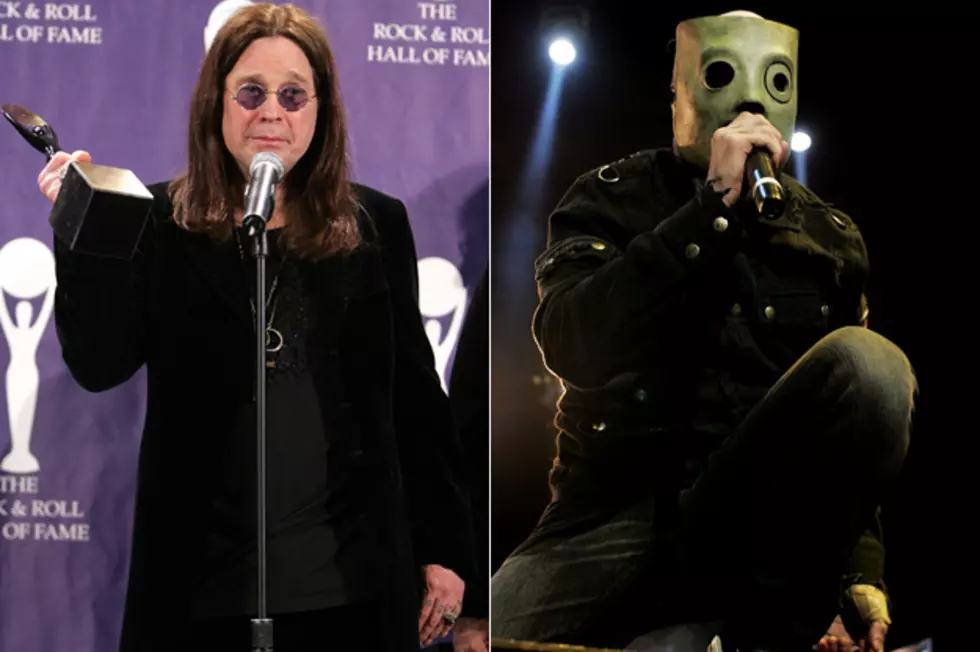 Black Sabbath + Slipknot to Headline Two-Day Ozzfest Japan
Scott Gries / Lisa Maree Williams, Getty Images
The news keeps coming out of the Black Sabbath camp. Not long after it was revealed that the band was planning an April 2013 release and Australian tour, the group was officially confirmed for Japan's inaugural Ozzfest. They'll headline night two on May 12 at Makuhari Messe in Chiba City, Japan, while Slipknot have now been confirmed to finish out night one on May 11.
Sharon Osbourne recently announced the return of Ozzfest, stating, "Ozzy [Osbourne] and I want to tell you that [in] May 2013, we'll be bringing Ozzfest to Japan for the first time ever. We are so excited. Please be there because we love you Japan."
Osbourne has spent a good portion of the last year with the reunited Black Sabbath working on their first studio album together since 1978. The group had plans to tour last year, but settled for a handful of one-off performances while guitarist Tony Iommi recovered from chemotherapy dealing with his cancer.
By the time Black Sabbath reaches Ozzfest, they will be plenty warmed up as the group just announced four shows in Australia in late April and early May.
Slipknot, meanwhile, are on what Corey Taylor calls a "hiatus," but the singer admitted that the group would be playing sparingly next year. Ozzfest now joins an appearance at the Download Festival on Slipknot's itinerary.
Watch Ozzy Osbourne Announce Ozzfest Japan