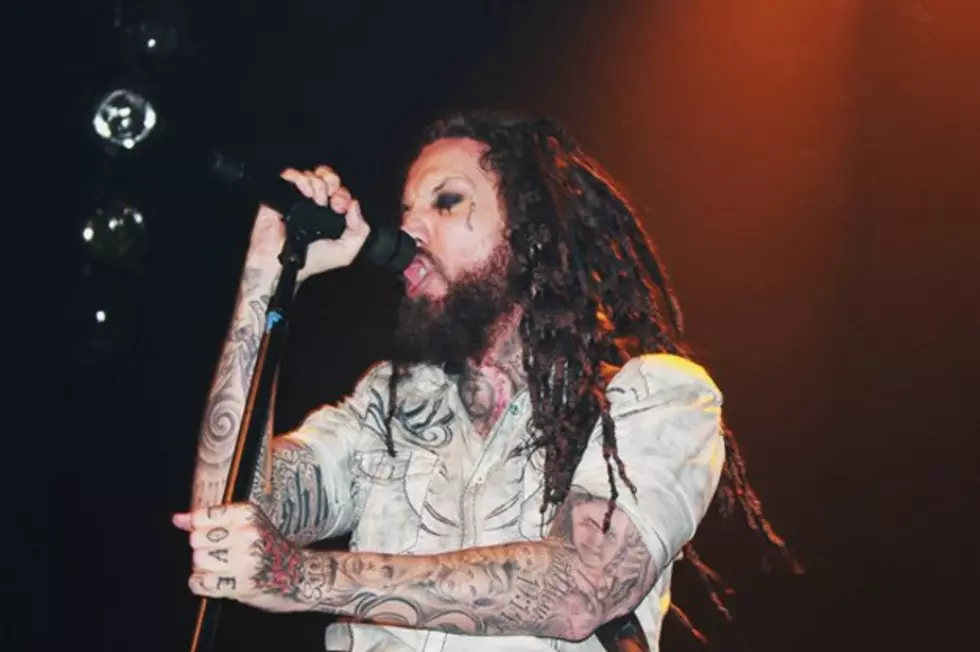 Brian 'Head' Welch Joins Korn Onstage at Carolina Rebellion
Korn fans were served up an added bonus this past weekend (May 5) when they saw the band perform live at the Carolina Rebellion festival held at the famed Rockingham Speedway in Rockingham, N.C.
Not only did they get to hear all of the band's previous hits and some new jams, but they also witnessed the reuniting of one-time Korn guitarist Brian 'Head' Welch who joined his former bandmates on stage to perform the band's classic song 'Blind.'
"For a long ass time, this spot right here has been very lonely - very very lonely," frontman Jonathan Davis admitted before introducing Welch, saying, "I want to bring out one of my truest and oldest and most beloved friends to come out and have some fun with this. You guys ready? My boyyyyyyy!"
The performance marked the first time in seven years that Korn has played with Welch, which as you can tell from the videos below, the fans enjoyed just as much as the band. Welch left Korn back in 2005, saying goodbye to the lifestyle of hard drugs and alcohol abuse, to become a born-again Christian.
Could this mean there is a possible reunion in the future for Korn and Welch? Anything is possible. After all, in 2019, the band will be eligible for induction into the Hall of Fame. Keep those fingers crossed!
Welch is currently spending his time with his new band Love and Death. Loudwire recently premiered their new EP 'Chemicals,' check it out here.
Watch Fan-Filmed Clips of Brian 'Head' Welch Joining Korn Onstage at Carolina Rebellion