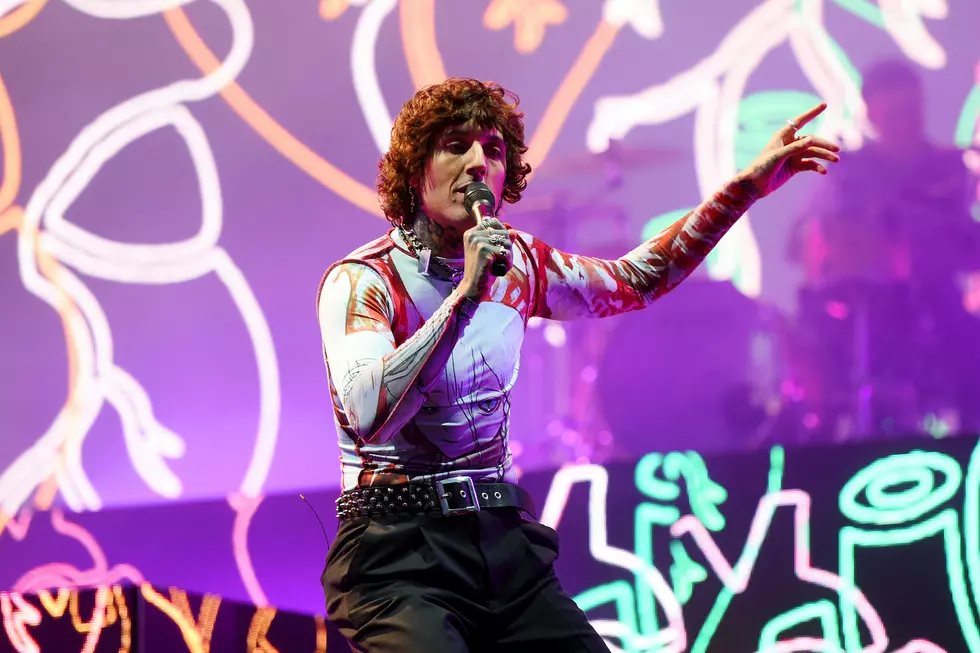 Bring Me the Horizon Postpone Release Date of 'Post Human: NeX GEn'
Matthew Baker, Getty Images
"Thanks for understanding," Bring Me the Horizon singer Oli Sykes said in a post to BMTH fans this week, explaining that the British rock band are canceling the scheduled Sept. 15 release of their next effort, Post Human: NeX GEn, and delaying its debut to to an unannounced time.
In his apologetic message, Sykes revealed what he said is the final cover art for NeX GEn, the group's anticipated second entry in their Post Human series. The artwork is by the Bring Me the Horizon vocalist's wife, Brazilian artist and model Alissa Salls.
See the full post down below.
READ MORE: Oli Sykes Says Bring Me the Horizon 'Can't Be the Band That We Used to Be'
Sykes said, "So I got some bad news… nex gen won't be coming September 15th. unforeseen circumstances rendered us unable to complete the record to the standard we'd be happy with. I was hoping despite the setbacks we could pull it off in time for you guys but there's still so many little details I want to be perfect and until it's nailed I'm just not willing to give it to you guys."
He added, "We can't give a new date just yet but just know it's close… & I know you guys have been so patient but you just gotta be a lil more.. we did finish the artwork at least… here's the final cover."
Post Human: NeX GEn, the sequel to 2020's Post Human: Survival Horror, is expected to collect Bring Me the Horizon's latest singles, including "Lost" and "Strangers," along with new material.
Want more rock and metal news delivered to you? Get the Loudwire newsletter and download the Loudwire app to stay up to date with the latest.
Oli Sykes' Post - Aug. 23, 2023
Bring Me the Horizon, "Lost" (Music Video)
Bring Me the Horizon, "Strangers" (Music Video)
Rock Music Myths + Urban Legends That Were Debunked
What's your favorite rock music myth or urban legend that you picked up by word of mouth? Did you believe it when you first heard it? And when did you learn it wasn't true? Here are some of the most pervasive rock music legends and myths all rounded up for you in a nice little list. Check it out.