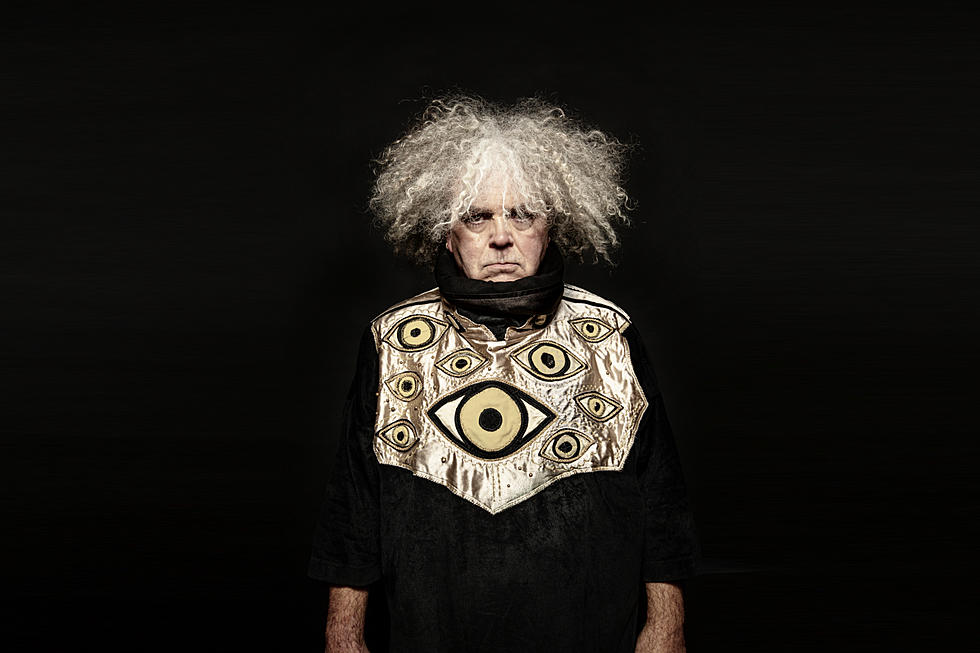 Buzz Osborne Opens Up About the Legacy of the Melvins – 'We've Done Things That No Other Band Is Ever Going to Do'
Chris Casella
As the Melvins are in the middle of their tour with Japanese rockers Boris, dubbed the Twins of Evil Tour, frontman and mastermind Buzz Osborne stopped by Loudwire Nights to chat with host Chuck Armstrong.
While Osborne discussed the tour—something he said he's excited about because he found the opportunity interesting to not only tour with Boris but also perform 1991's Bullhead in its entirety—he also talked openly about the lasting legacy of the band he formed in 1983 with bassist Matt Lukin and drummer Mike Dillard.
"We've done things that no other band is ever going to do," Osborne said confidently to Chuck on Thursday night's show (Aug. 31). "My ideas and musical concepts and how I thought music should be helped influence and change music on a global level."
When Chuck asked Osborne what he was hearing, or not hearing, in the early '80s that led him to start the Melvins, the Grandfather of Grunge Rock was quick to answer.
"I thought that there was a heaviness that could come about through what was coming from bands like Sabbath that needed to be a little more mixed with throbbing gristle," he said. "You get a hybrid that was a little better ... You could mix ZZ Top and heavy metal together to some degree without [creating] something like a jive boogie band. It can still be aggressive and weird and you can have weird time signatures and strange song arrangements."
Getting even more critical, Osborne explained the sound that he sought to forge was influenced by the idea of mixing David Bowie, Black Flag and Black Sabbath together.
"You could take the things about classic rock that were really cool like Aerosmith and Led Zeppelin and mix it with more of a punk rock kind of feel to it ... I was just as big a fan of Led Zeppelin as I was hardcore bands like Black Flag. I still remain that way. I grew up with nobody teaching me about music. Nobody told me what was cool. No siblings turned me onto anything. I discovered all of it on my own."
READ MORE: Buzz Osborne's Favorite Metallica Album Isn't What You'd Expect
There was a clear confidence in Osborne's voice as he spoke—and he wasn't shy to acknowledge it.
"I'm not wrong. I was never wrong, it's nice to know that my ideas and what I thought was missing from music was actually true and did work. I have the utmost confidence in what I'm doing. I'm not worried about that."
Listen to the Melvins' "Boris" From Bullhead
What Else Did Buzz Osborne Discuss on Loudwire Nights?
Why he wanted the Melvins to open on the tour with Boris rather than play last
Why he hates performing in stadiums and at big festivals
His thoughts on nu metal and what he once told Helmet's Page Hamilton: "I'll be the Godfather of Soundgarden and Nirvana and you can be the Godfather of nu metal."
Listen to the Full Interview in the Podcast Player Below
Buzz Osborne joined Loudwire Nights on Thursday, Aug. 31; the show replays online here, and you can tune in live every weeknight at 7PM ET or on the Loudwire app; you can also see if the show is available on your local radio station and listen to interviews on-demand. Stream Bullhead at this location and then check out the Melvins' full tour schedule.
12 Bands Considered Pioneers of Grunge
They kickstarted a new genre.
Top 30 Grunge Albums of All Time