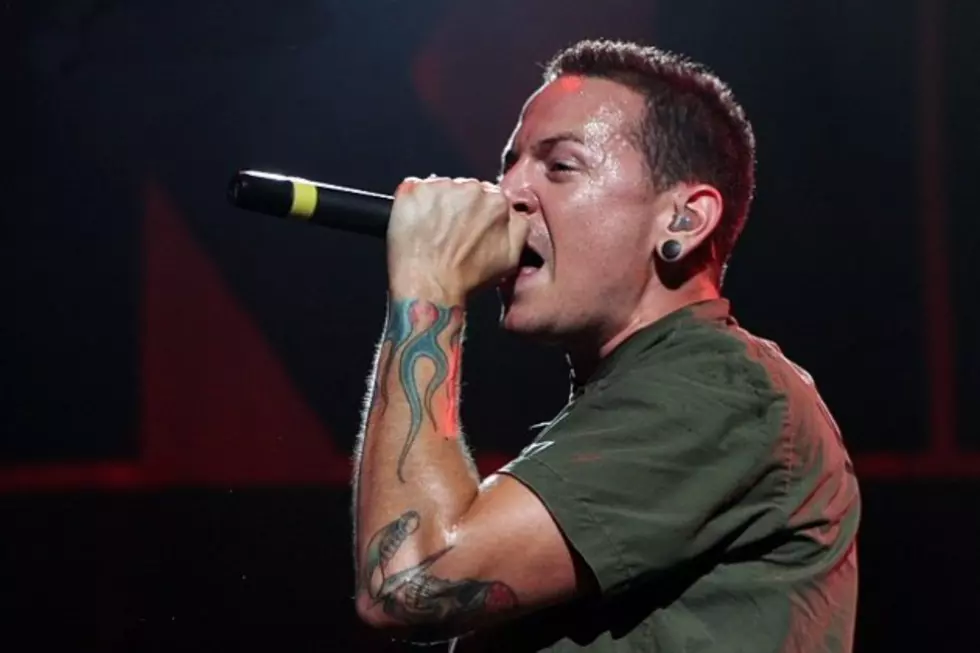 Chester Bennington Confirms Longterm Commitment as Stone Temple Pilots Singer
Mary Ouellette, SheWillShootYou.com
Stone Temple Pilots recently parted ways with singer Scott Weiland (again), leaving a vacant spot center stage that needed to be filled. In an unexpected twist, Stone Temple Pilots stunned an Irvine, Calif., crowd as Linkin Park vocalist Chester Bennington took the stage with STP to perform an eight-song set Saturday night at KROQ's Weenie Roast. The collaboration would be exciting enough simply as a one-off, but as reported in a new interview, it looks like Bennington will act as Stone Temple Pilots' new full-time singer.
Not only has Bennington performed with Stone Temple Pilots, he's hit the studio with them, as well. Over the weekend, Stone Temple Pilots released the new track 'Out of Time,' which features Bennington on vocals and is available as a free download for a short period of time. What does the future hold for Linkin Pilots? The group addressed their future in a new interview with radio duo Kevin & Bean from KROQ.
"Every band has its own kinda vibe," says Bennington. "Stone Temple Pilots has this sexier, more classic rock feel to it. Linkin Park is a very modern, very tech-heavy type of band. It was kind of nice. I got to use my voice tonight. I got to sing and show my range a little bit. I still got to through a little scream in here and there but it's really just so much different. I grew up listening to these guys. When this opportunity came up, it was just like a no-brainer."
Bennington continues, "We couldn't really plan a tour until tonight because we couldn't let people know what was going on. Now the cat's out of the bag so we're going to go out and make more music and go play more shows and have some fun."
STP guitarist Dean DeLeo also addressed the vocal switch, claiming that Bennington was their first choice for the gig. "There was the one and only Chester that could fill that [role]." explains Dean DeLeo.
Stay tuned for further updates on STP with Chester Bennington and be sure to check out the collective's new song, 'Out of Time.'
Stone Temple Pilots with Chester Bennington Discuss Future Together
Video -
 
Listen to 'Out of Time'