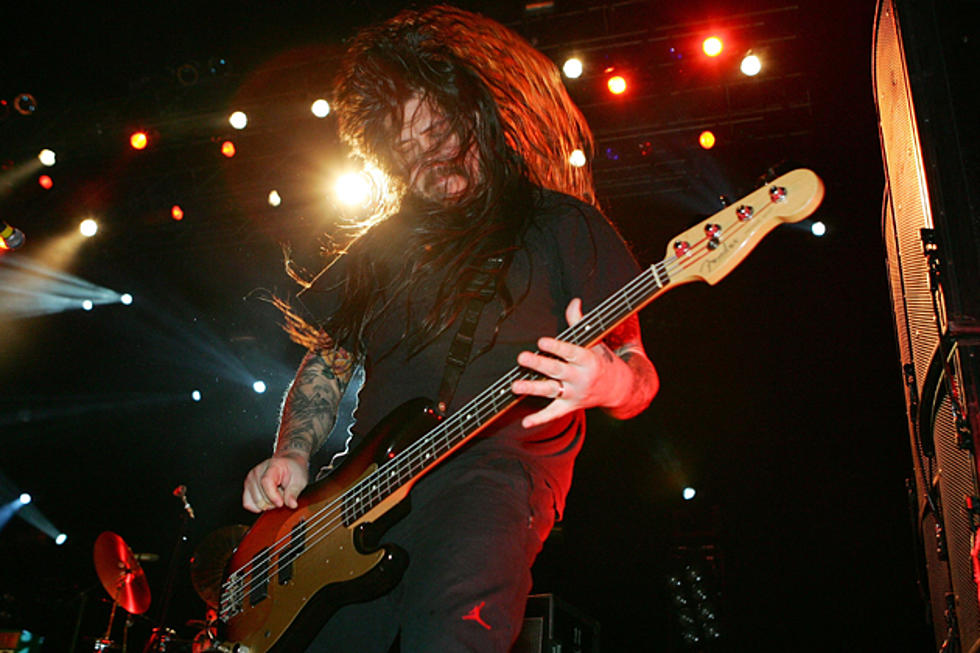 Chi Cheng's Family Announces Gathering to Honor Deftones Bassist's Memory
Ethan Miller, Getty Images
Even though he passed just last week, the family of Deftones bassist Chi Cheng has been very aware of the love generated by the musician around the world. As such they are staging a gathering this weekend where fans, friends and peers are invited to come celebrate his life.
Cheng was left in a comatose state after a 2008 auto accident. In the years since, his family and bandmates have been wowed by the amount of financial assistance and emotional support shown by fans and peers through the One Love for Chi organization's efforts. Cheng eventually entered a semi-conscious state and had shown responses when prompted for movement, but never regained full speech.
In a posting at the One Love for Chi website, Cheng's family revealed that the event will take place this coming Sunday (April 21) in Stockton, Calif., at the Oak Grove Regional Park. The full message can be read below:
Dear One Love Family,
We'd love for you to join the Cheng family on Sunday April 21, 2013 at 2:00pm for a One Love Family gathering at Oak Grove Regional Park in Stockton, CA on Eight mile road and I-5 at the pavilion. Parking is $6 per car. Bring your own drinks etc. They have picnic tables and BBQ pits if you want to bring food.
Your outpouring of love and condolences is so very appreciated. Please come join the family as we pay a tribute of love to our dear Chi.
Love always,
Mom J, Chi & the Cheng Gang
Cheng passed away April 13 at the age of 42. A number of his peers in the industry shared their condolences and memories via Twitter that can be read here.