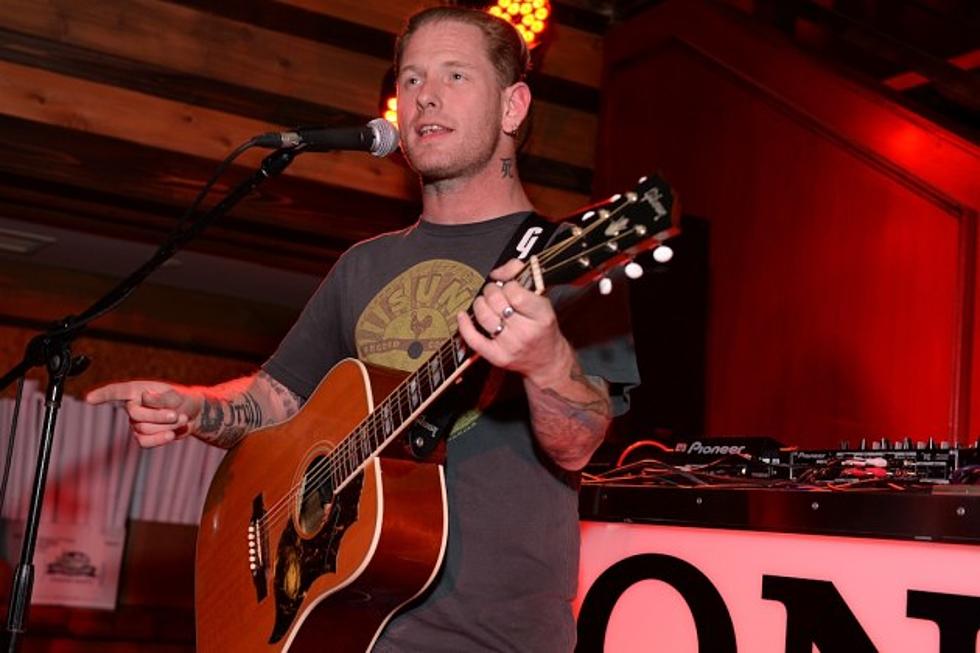 Corey Taylor to Release Third Book 'You're Making Me Hate You'
Michael Kovac, Getty Images
Slipknot / Stone Sour vocalist Corey Taylor is planning to release his third book, 'You're Making Me Hate You.' Much like his first two, Taylor's upcoming read has a theme. This time around, it's all about stuff that pisses the vocalist off.
In July 2012, Corey Taylor published 'Seven Deadly Sins,' which covers the musician's many experiences with the world's forbidden pleasures. The next year, Taylor put out 'A Funny Thing Happened on the Way to Heaven,' which deals with the man's experiences with the paranormal and attempts to put a pin into his belief system.
You may have noticed this if you've been paying close attention, but Corey Taylor has some experience with anger. Anger is basically Slipknot's bread and butter, so we can't wait to find out what else gets Corey heated.
The book's official description reads, "In the tradition of the late great George Carlin, New York Times bestselling author and lead singer of Slipknot and Stone Sour, Corey Taylor, sounds off in hilarious fashion about the many vagaries of modern life that piss him off. Whether it's people's rude behavior in restaurants and malls, the many indignities of air travel, eye-searingly terrible fashion choices, dangerously clueless drivers, and — most of all — the sorry state of much modern music, Taylor's humor and insight cover civil society's seeming decline — sparing no one along the way, least of all himself. Holding nothing back and delivered in Taylor's inimitable voice, 'You're Making Me Hate You' is a cathartic critique of the strange world in which we find ourselves."
In his recent appearance on the Nerdist podcast, Taylor spoke about 'You're Making Me Hate You.' "It's f--king brutal. It's just me basically trashing everyone. I submitted subtitle for it — 'cause they make me put subtitles on 'em — and they're, like, 'You're gonna get sued for that.' And I'm, like, 'Well, that's the one I want.' And they're, like, 'No. This time we're putting our foot down. You can't use that one.' It was basically, like… I can't even say it. They're gonna get so mad at me. It was 'You're Making Me Hate You (Or How Justin Bieber Sucked A Million Dicks To Make His Money).' And they wouldn't let me f--king use it. With an asterisk, obviously. And then at the bottom, 'Obviously, I don't know if it's true, but this is what I believe.' And they wouldn't let me do it. Anyway… I'll leave it in. F--k it. I don't give a s--t." [via Blabbermouth]
Corey Taylor's 'You're Making Me Hate You' will see a June 30, 2015 release date via Da Capo Press.
You Think You Know Slipknot?
Corey Taylor Talks 'A Funny Thing Happened on the Way to Heaven'
10 Epic Slipknot 'Jump the F--k Up' Moments