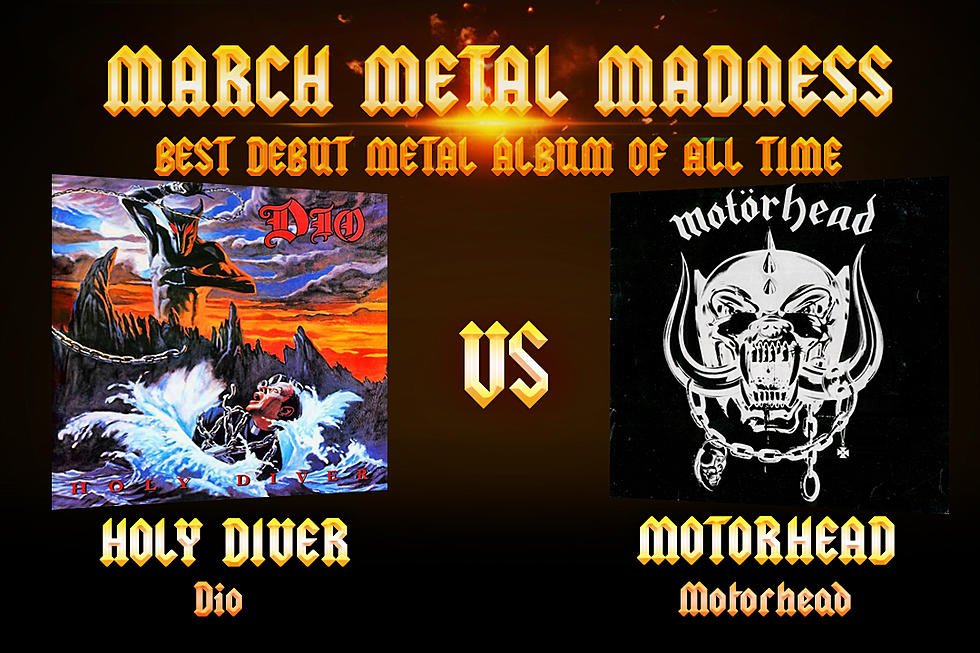 Dio vs. Motorhead – Metal Madness 2017, Round 1
Mercury / Chiswick
Two of our most beloved and departed icons are facing off in the Stage Dive Region in the first round of March Metal Madness, as their respective bands look to advance in this tournament to determine the Best Debut Metal Album of All Time!
Ronnie James Dio pulled off the unthinkable as he launched the Dio band, his third wildly successful group. It was a powerful statement from the new group, who delivered one of metal's most highly-regarded albums in Holy Diver. Armed with the title track and the lovably synth-happy "Rainbow in the Dark," amidst a slew of other favorites, Holy Diver will prove to be tough competition for the mighty Motorhead.
Motorhead's rough 'n' tumble sound wasn't fully-established on their self-titled debut, taking cues from the Ramones, and making for arguably the most unique album in the band's sterling discography. Lemmy dipped into his Hawkwind pool, covering three songs from his previous outfit while dialing up new songs like "White Line Fever," which Lemmy once said is about being "wrecked, trashed, f--ked up."
So which album will move on to Round 2 of March Metal Madness 2017? Vote below for either Dio's Holy Diver or Motorhead's Motorhead as the Best Debut Metal Album of all time in the poll below!
(Voting in Round 1 will end on Friday, March 17, at 10AM ET. Fans are able to vote once per hour, so keep coming back to make sure your favorite debut album advances to the next round!)