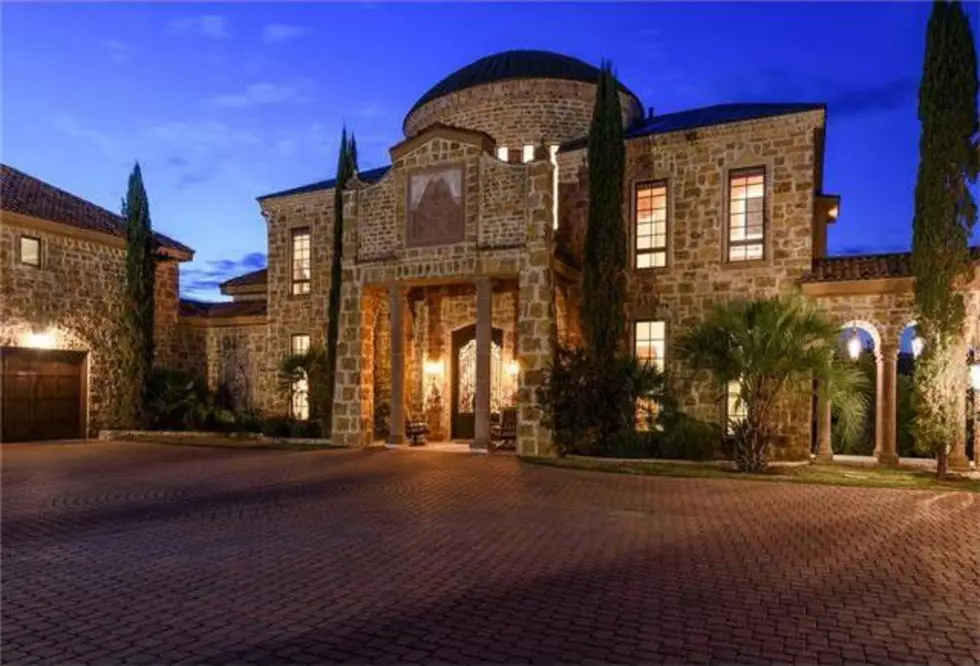 Disturbed Frontman David Draiman Used to Live in a Palace
Realtor.com / Andy Allen Team
Disturbed vocalist David Draiman is known for his commanding presence as a frontman. And by the looks of his previous house, his tastes reflect that triumphant nature. Draiman bought the castle-esque home in 2012 for $2.35 million. He put it back on the market in 2017 for $2.25 million, according to Realtor.
The fortress-like estate features six bedrooms, six baths and six half-baths spanning over the course of 8,269 square feet. It also includes a home theater, billiard room, poker room, wine cellar, gym and multilevel infinity pool and spa. It is located in a suburb of Austin, Texas, which is roughly nine miles from downtown and two miles from Lake Austin.
According to a 2013 interview, Draiman told Thrash Hits that he moved from Chicago to Texas because the taxes are lower and it's "One of the best school districts in the country." Draiman is married to former WWE wrestler Lena Yada, and they have a son together, Samuel Bear Isamu Draiman.
You can scroll through an extensive gallery of the home below. Disturbed recently completed work on their upcoming full-length, and are asking fans to chose whether they want a "heavy" or "ballad" song as the lead single.
David Draiman's old palace-like house:
Kid Rock's Actual Childhood Home Is Not a Trailer, On Sale for $600,000:
Kid Rock's Childhood House