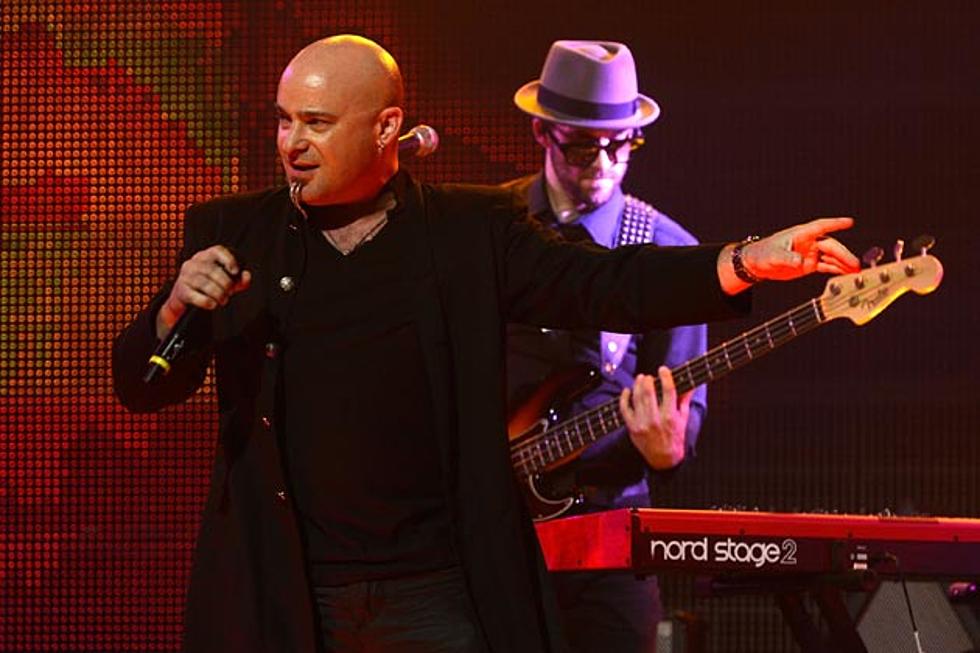 Disturbed's David Draiman Readies Wingman App, Talks Tech Investments
Frazer Harrison, Getty Images
Disturbed and Device singer and new father David Draiman has launched Wingman, a social media app that is meant to be a light in the digital darkness. Despite the name (and the cultural connotation of a "wingman"), it has nothing to do with scoring chicks.
It's not uncommon for rockers and successful musicians to become entrepreneurs, taking some of the hard-earned cash they made from seeing millions of faces and rocking them all and investing it in the tech space or otherwise. It's certainly a way to plan for the future for when they hang up their microphones, or to cultivate an interest outside of music.
So, as for Wingman? What does it do? Well, we're not quite sure. It seems to be operating in a stealth mode right now. You can poke around here.
Draiman partnered with Jeff Pulver, an Internet pioneer who co-founded Vonage, among other things. The app is in Beta mode. Judging from the verbiage on the site, the Wingman app looks to help users find some sort of control in a digitally chaotic world.
It also looks to create and foster real human connection even while we're so inevitably plugged in, taking online interaction into the real world. It also appears to be something that will reveal itself and what it does when you use it.
Draiman spoke to Fox Business News about his transition into the tech startup realm while Disturbed are on hiatus. His main point is that startups need to invest in both technology and awareness in order to market their products. You can watch his nearly three-minute chat here.