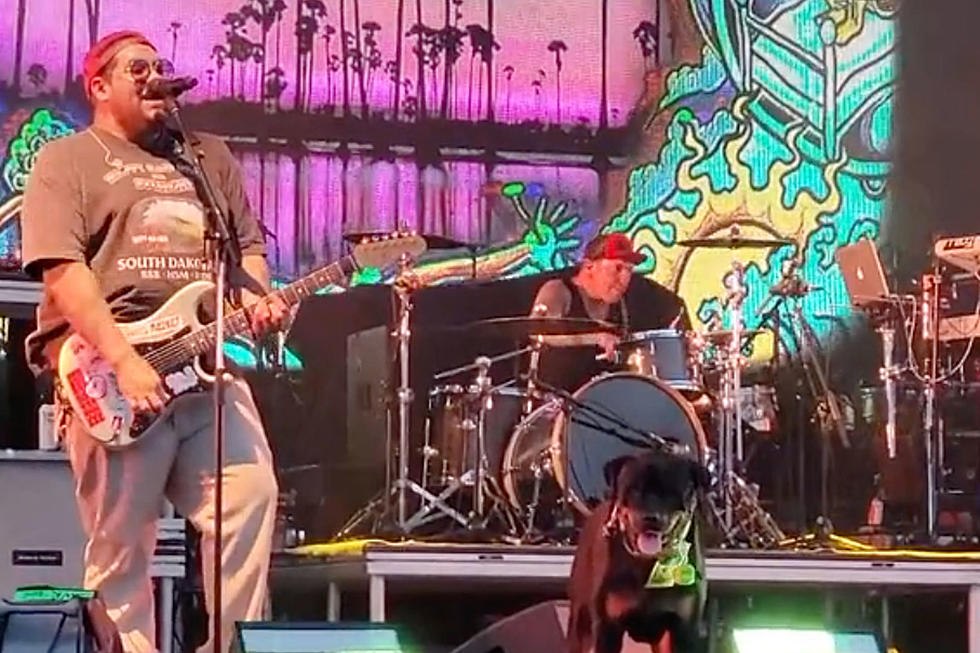 A Dog Played Fetch Onstage During Sublime With Rome's Riot Fest Set
TikTok: marcbenioff
He don't practice Santeria, but he sure can catch a ball! During Sublime With Rome's Riot Fest performance over the weekend, the band welcomed a surprise guest as a dog joined them onstage while they were performing "Santeria."
The intrusion appeared quite welcome though as someone was playing fetch with the dog from the side of the stage while the band played and the audience cheered on as the canine continually showed off his skills catching the ball. While the ball did get away one time, falling into the pit in front of the stage, our dog hero snapped up the ball in one try after a toss from the audience member below to the delight of the crowd.
"The very good boy on stage during Sublime at Riot Fest," wrote TikTok poster marcbenioff, adding the hashtags: #sublime #riotfest #chicago #dogsofttiktok
The dog-friendly move should come as no surprise to longtime Sublime fans. Bradley Nowell's pet Dalmation Lou Dog was name checked or referenced in several Sublime songs including "What I Got" and "Doin' Time" while also appearing on album covers and artwork for the group. So their love of dogs is well documented. And even while their special guest drew some attention, it did not stop fans from singing along to "Santeria."
49 Rock + Metal Artists Pose With Their Pets