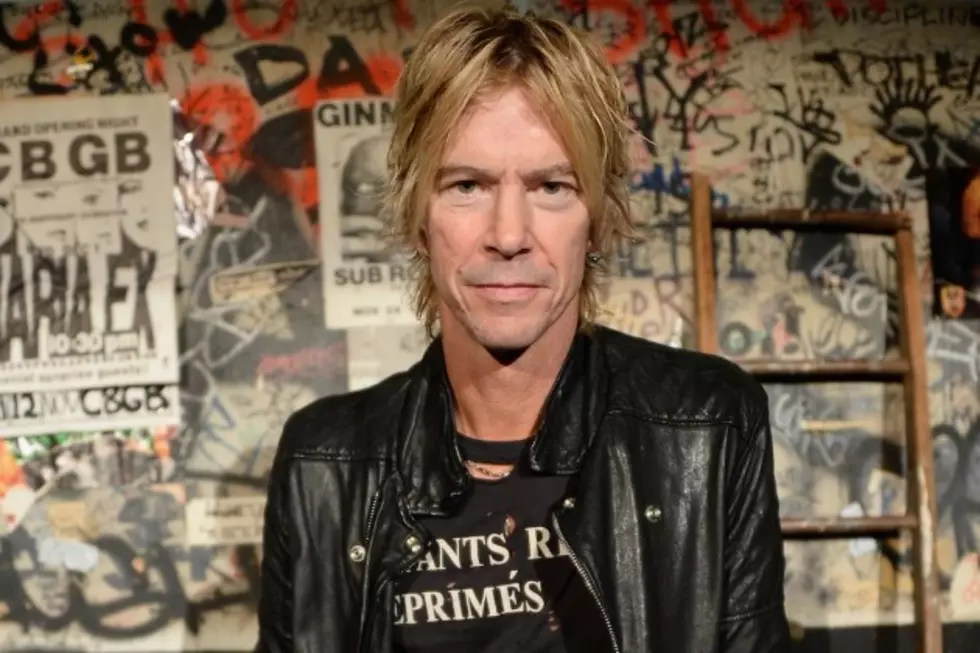 Duff McKagan on Potential Guns N' Roses Reunion + Velvet Revolver Singer Auditions
Theo Wargo, Getty Images
If there's one thing we've learned since the inception of rock and metal, it's never say never. Duff McKagan shares this sentiment, stating in a recent interview that he's potentially open to the idea of reuniting with Guns N' Roses. Additionally, McKagan spilled the beans that Velvet Revolver are continuing to audition new vocalists.
Duff McKagan recently picked up his bass once again for a string of Guns N' Roses performances in South America. McKagan also took the stage with GN'R at the 2014 Revolver Golden Gods Awards, performing a full set with Axl Rose and the legendary band.
Though McKagan hasn't been onstage with Guns N' Roses since, the bassist isn't ruling out a future reunion. "I never say never to anything, actually, these days. I've kind of learned. You never know what's around the corner," Duff explains to Eric Blair. "And all that aside, I'm just glad he [Axl] and I were able to get together and talk about some stuff and then laugh about a lot of other s--t that happened."
Back in August, McKagan denied that Velvet Revolver were holding auditions for a new singer. However, McKagan was very open about the current progress Velvet Revolver are making in order to find their new frontman. "I don't think we're done," McKagan says about the band. "We played with some guys only two weeks ago, as a matter of fact. All really talented guys, but it's just… We'll know when he walks in the room, I think."
Stay tuned to Loudwire for all your Guns N' Roses, Velvet Revolver and Duff McKagan news!
Duff McKagan Plays 'Wikipedia: Fact or Fiction?'
You Think You Know the '92 Guns N' Roses / Metallica Tour?