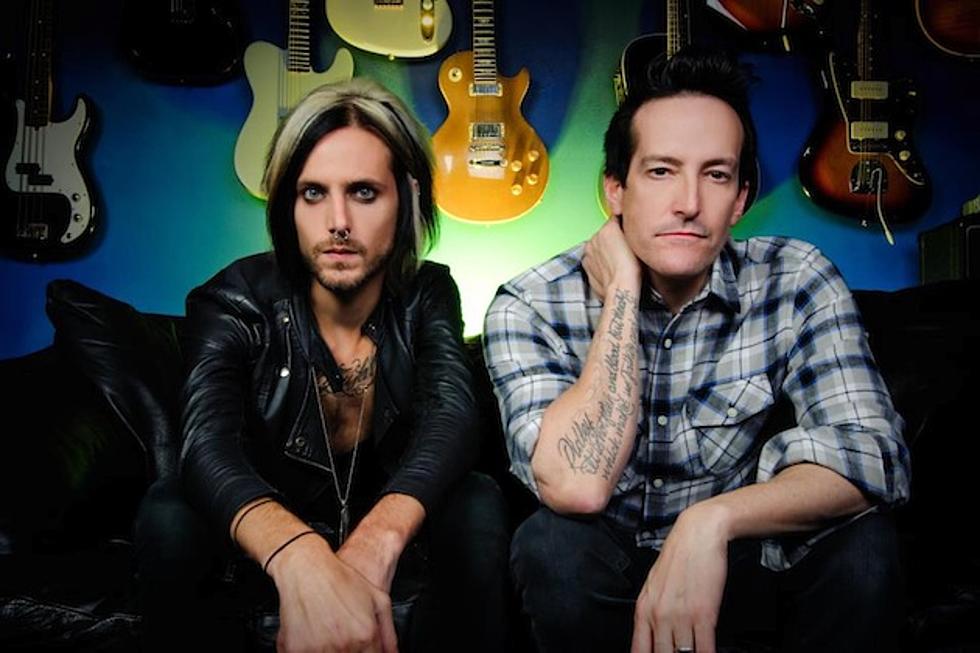 Filter To Release Upcoming Album via New Label Wind-Up Records
Wind-Up
Cleveland rock veterans Filter have announced that Wind-up Records will be the new home for their sixth full-length album, tentatively titled 'Gurney and the Burning Books.' The album is slated to drop in May, while the disc's first single will hit the airwaves in March.
Filter have released their share of anthems throughout the last two decades, earning their spot as one of '90s rock's most definitive bands. For those who remember when MTV actually played music videos, it was a common and welcomed occurrence when 'Hey Man, Nice Shot,' 'Welcome to the Fold' or 'Take a Picture' would pop onto your television screen.
Founding member and frontman Richard Patrick will lead with the record's writing duties alongside guitarist Jonny Radtke and collaborator Marlette. A Perfect Circle / Puscifer drummer Jeff Friedl will also contribute to the new Filter album along with additional drummer Elias Mallin and bassist Phil Buckman.
Wind-up Records President Ed Vetri shared his excitement about signing Filter in a new press release. "We're thrilled to welcome Richard Patrick and Filter into the Wind-up family," says Vetri. "This is a successful band with an extremely impressive body of work and I'm happy to say that based on the demos I've heard, this new album could very well be their best to date. Filter is more committed than ever to delivering great repertoire and bringing these songs to life at their live shows throughout 2013."
Richard Patrick adds, "We're excited to enter a new phase of our career with Wind-up. They're expecting great things from us and we plan to deliver."
Stay tuned for more news on Filter's sixth studio album.