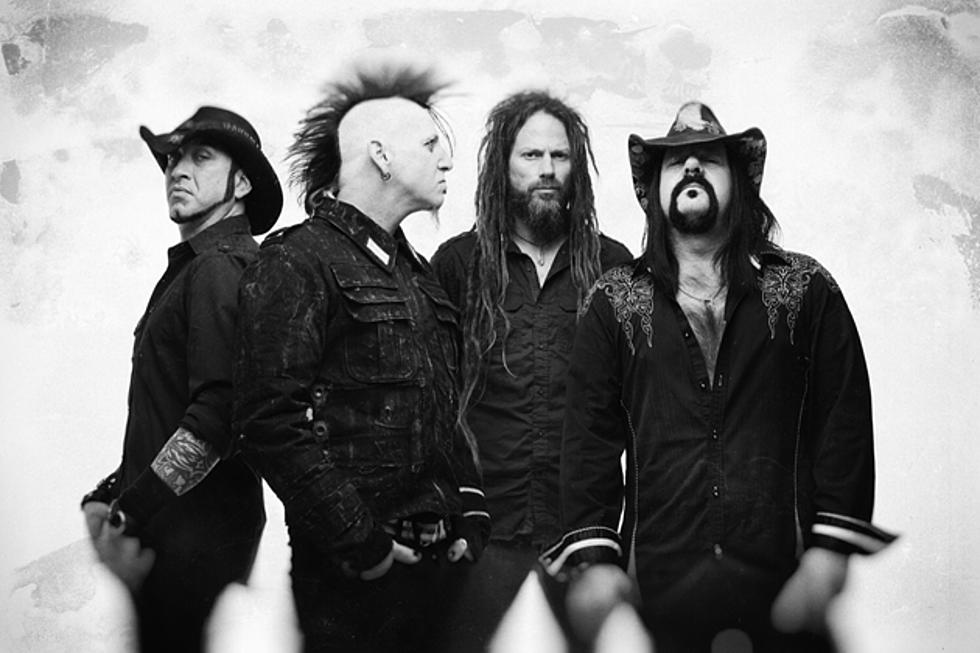 Hellyeah Offer Free Download of New Single 'Cross To Bier'
Eleven Seven Music
Hellyeah are getting the ball rolling on their new album 'Blood for Blood' and they're ready to give you a taste. The band has just announced that fans can get their new single, 'Cross to Bier (Cradle of Bones)' by simply offering up their email address to join the band's mailing list.
The song is one of two singles about to hit radio. 'Cross to Bier' will be heading to metal radio while the title track, 'Sangre Por Sangre (Blood for Blood),' is scheduled for rock radio.
Drummer Vinnie Paul recently told us, "We definitely felt like it was the most important record of our career. We knew that we had to deliver the very best record." Paul also stated that this is the band's most focused release and while the first two albums let Hellyeah venture out creatively, the band members united this time around to deliver an album that embraces their metal roots.
To get the free download of 'Cross to Bier,' head over to the band's website at this location.' Blood for Blood' is due in stores June 10 via Eleven Seven Music and you can catch the band on tour this spring with Avenged Sevenfold. For dates, click the button below.