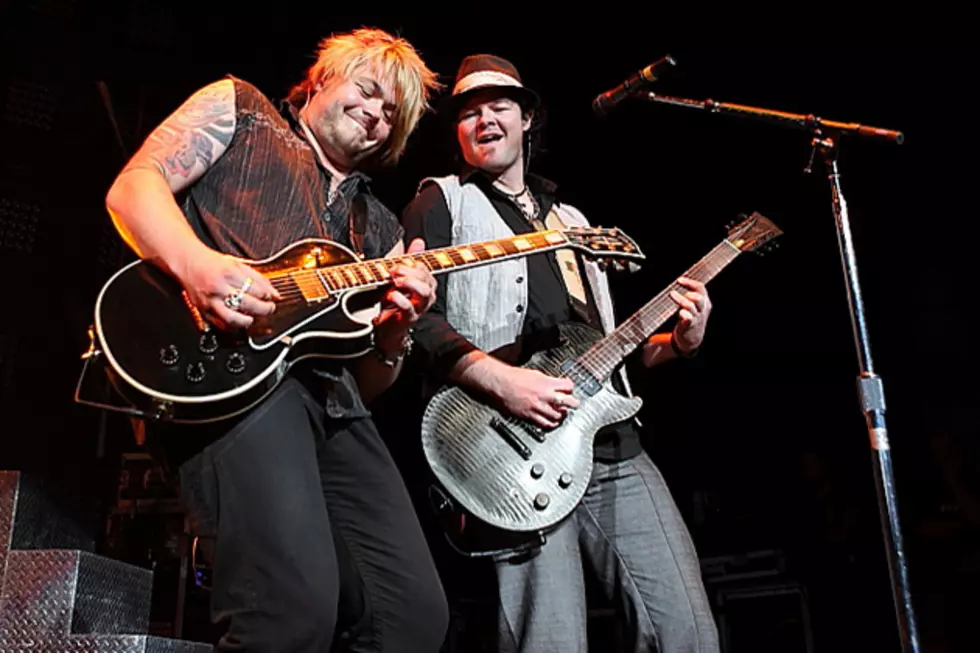 Hinder Banged Up in Tour Bus Accident
Mary Ouellette, SheWillShootYou.com
Hinder have suffered another unfortunate setback during their current tour run. Scheduled to appear at the Boise Music Festival in Boise, Idaho, on July 27, the band has been forced to withdraw from the event after a tour bus accident resulting in injuries for members of the band and crew.
Although the details of the incident have been scarce, the band issued the following statement after the accident:
Hinder regrets to inform their fans that they must withdraw from their appearance at the Boise Music Festival on July 27th. Last night when the band was traveling on their tour bus, they were unexpectedly cut off by another vehicle. Members of the band and crew suffered injuries and spent the night in ER. Under doctor's orders, the band will be taking some time off to heal, and plans to resume their tour on August 10th in at the Miami County Fair in Troy, Ohio.
Earlier this month Hinder revealed that frontman Austin Winkler would be sitting out the tour in order to return to rehab. Saving Abel singer Jared Weeks and producer Marshal Dutton are scheduled to fill in on vocals while Winkler temporarily sits this one out.
As noted by the band, Hinder's tour will resume in August. Click below to see the dates: