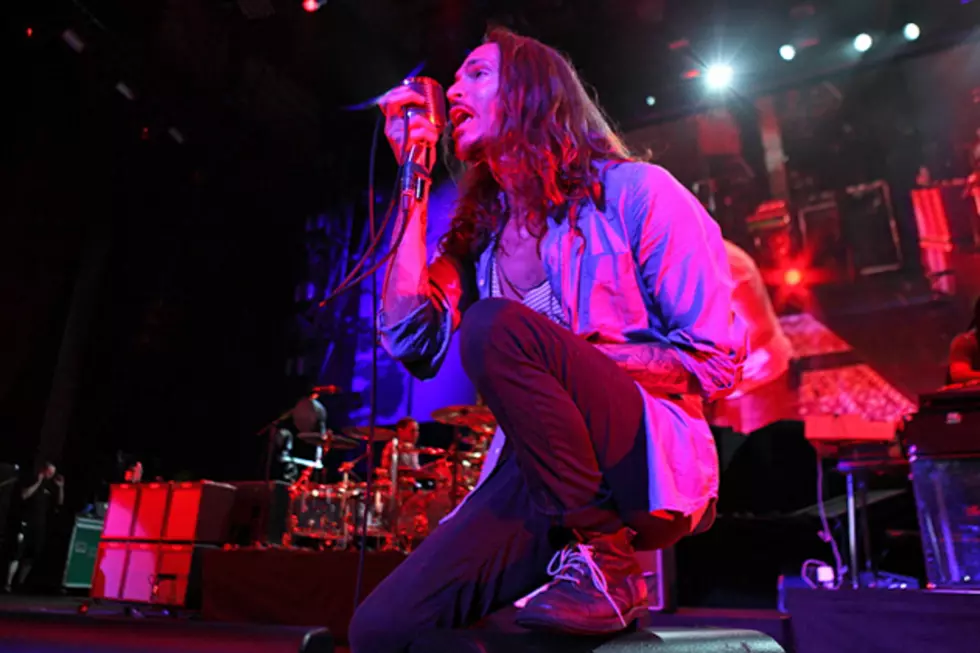 Incubus 'Carving Away' at New Studio Album
Mary Ouellette, SheWillShootYou.com
The members of Incubus have spent some down time in recent years pursuing a variety of side projects, but it looks like the SoCal band has regrouped to begin work on a new album.
Incubus' last album was the 2011 release, 'If Not Now, When?,' which generated the singles 'Adolescents' and 'Promises, Promises.' It had been the band's first new music in five years, with 2009's 'Monuments and Melodies' hits and rarities collection spanning some of the time in between studio albums.
In the time between albums, frontman Brandon Boyd released the solo 'Sons of the Sea' album, while guitarist Mike Einziger spent some time writing with EDM artist Avicii and lending his skills to 'The Amazing Spider-Man 2' score. But earlier this summer, the two musicians sparked the idea that new music may be afoot when Boyd posted a shot of himself and Einziger in a studio with the caption: "Plotting." That post can be seen below.
Now comes official confirmation that a new album is under way, as Boyd has posted some photos of his bandmates along with the caption: "Incubus is carving away at a new record!" Check out the post below:
Einziger also opened up a little bit about the band's regrouping for the new album, telling the LA Music Blog, "I feel like it's the first album we've made since 2006. We start touring Australia in February and plan to just be on the road next year. I would imagine we'll have something come out in February before the first tour starts early next year. Right now, we have about six songs in various stages of completion; a lot of them are just the music. Brandon's been out of town, so we've been sending him music and he's been writing lyrics while traveling. Our only concrete plan right now is to work until the end of the year."
There are no other firm release details at the moment, but the news is definitely welcome for fans of the Calabasas crew.