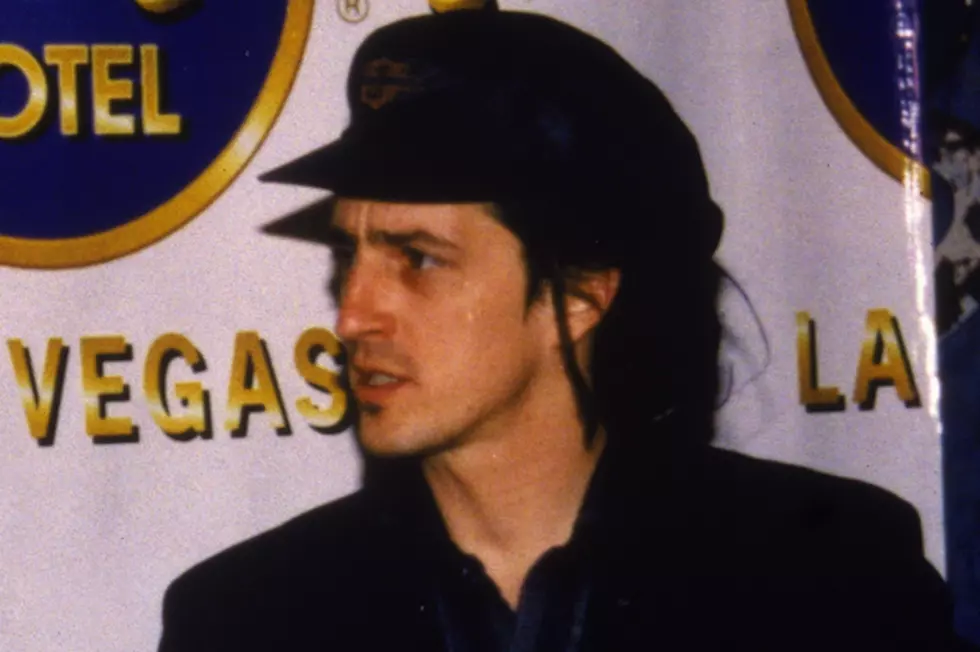 Izzy Stradlin Joins Guns N' Roses Onstage at London Show
Where's Izzy? The answer tonight (May 31) was in London right onstage at a Guns N' Roses show, just like he was when he played guitar for the band all those years ago.
The reclusive Izzy Stradlin joined Axl Rose's current GN'R lineup at the O2 Arena in London, where he played guitar on '14 Years,' 'You Could Be Mine,' 'Dead Flowers,' 'Knockin' on Heaven's Door,' 'Nightrain' and 'Paradise City.' Check out onstage pictures from the gig here.
Rose has been hesitant to let any of the original members play with his current lineup, but this is the second time he's welcomed back Izzy. The last time was during a handful of shows back in 2006.
Izzy Stradlin left Guns N' Roses at the height of their fame in 1991, and his exit was forever immortalized in the GN'R video for 'Don't Cry,' where Axl Rose can be seen wearing a t-shirt that reads 'Where's Izzy?' as the camera pans to an unused Fender Strat to signify his retirement from the band.
The guitarist went on to form the short-lived group Izzy Stradlin and the Ju-Ju Hounds in his post-GN'R days, briefly returned to GN'R in 1993 while Gilby Clarke was out injured, but then quietly worked on and released solo albums at his own pacing over the last two decades.
Stradlin, like Rose, declined to show up when Guns N' Roses was inducted into the Rock and Roll Hall of Fame back in April. He did offer a statement thanking the fans who supported the band and the Rock Hall for acknowledging Guns N' Roses' works over the years.
Watch Izzy Stradlin Perform With Guns N' Roses in London