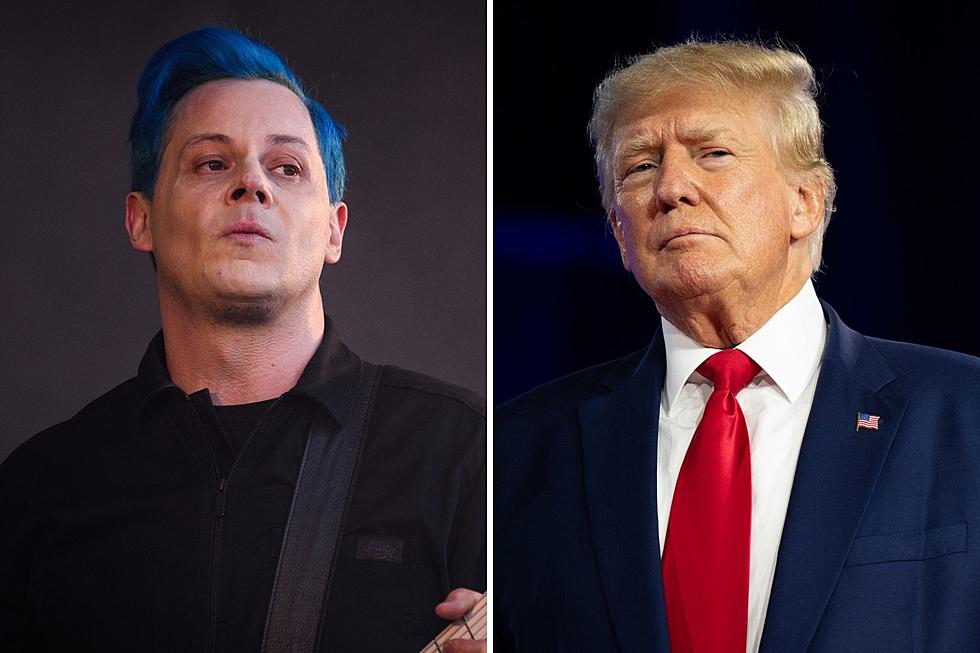 Jack White Criticizes 4 Celebrities for Publicly Fraternizing With Trump
Leon Neal / Brandon Bell, Getty Images
Jack White on Monday (July 10) called out four big-name celebrities who appeared to get friendly with former President Donald Trump at a recent event.
Via his official Instagram, White, the rock star, owner of Third Man Records and the former bandleader of The White Stripes, called the handful of celebs "disgusting" for consorting with Trump. The musician also said it appears their fraternization "normalizes" the former president. The celebrities in question were the actors Mark Wahlberg and Mel Gibson along with the food TV personality Guy Fieri and the comedian and media personality Joe Rogan.
See White's post near the bottom of this page.
READ MORE: Former Rock Venue Owner Arrested for Blocking Donald Trump's Motorcade
In his missive, White included a carousel of photos that appear to show Wahlberg, Gibson, Fieri and Rogan either talking to or offering a nod to Trump at the UFC 290 event in Las Vegas on July 8.
"Anybody who 'normalizes' or treats this disgusting fascist, racist, con man, disgusting piece of shit Trump with any level of respect is ALSO disgusting in my book," the rocker said.
"That's you Joe Rogan, you Mel Gibson, you Mark Wahlberg, you Guy Fieri," White added. "This is a statement from me, not a discussion/debate. -Jack White III"
White has come out against Trump before. Last November, he announced he would leave Twitter after owner Elon Musk reinstated the former president's account on the platform, per Variety. "So you gave Trump his Twitter platform back. Absolutely disgusting, Elon," White said at the time.
Jack White Calls Out Celebrities for Consorting With Trump at UFC 290 - July 10, 2023
Musicians Who Ran for Political Office
These rockers not only made music, but also wanted to make a difference in the world.