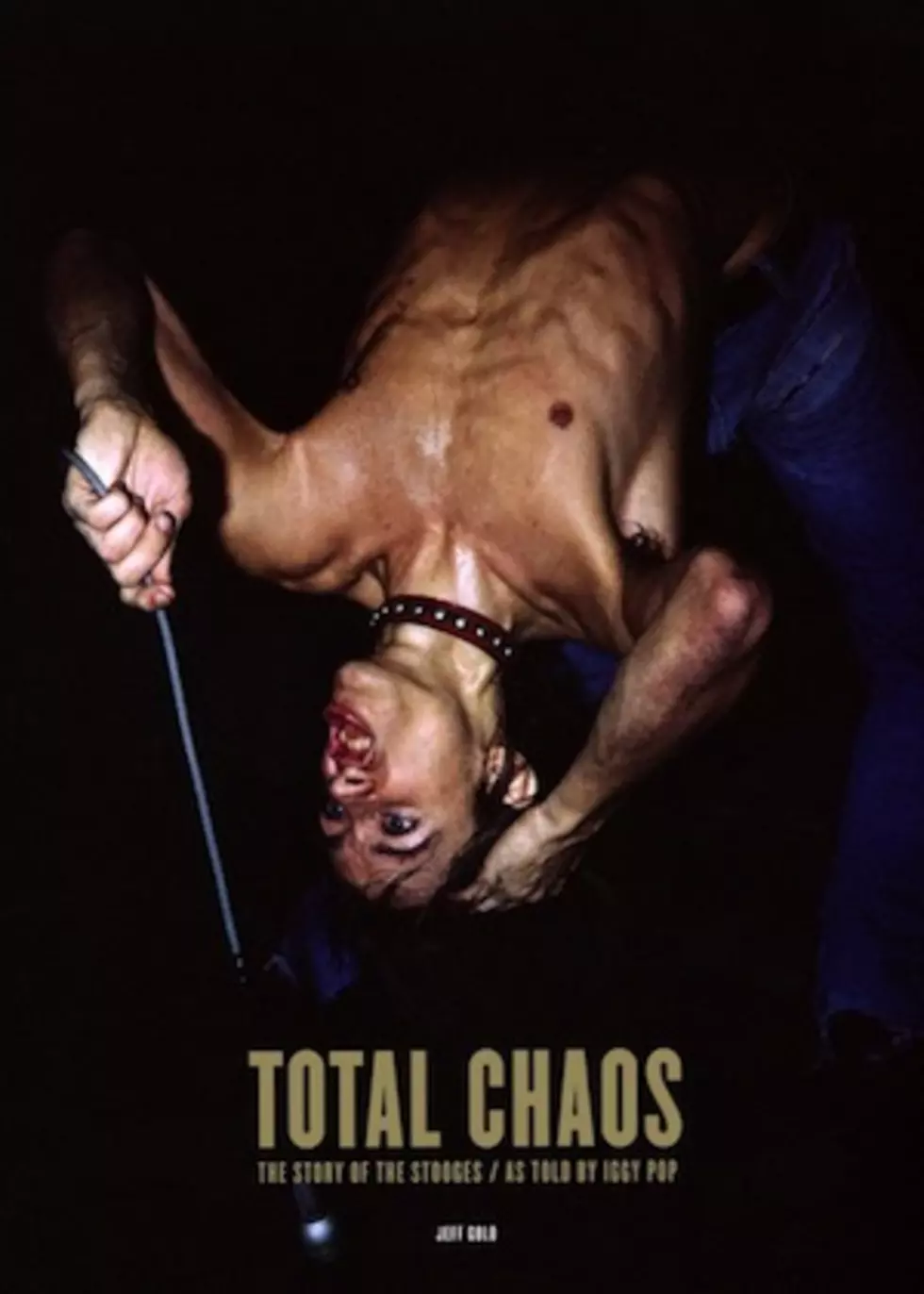 Jack White to Release the Stooges Biography, Iggy Pop + Josh Homme Perform on 'Jimmy Kimmel Live'
Third Man Books
Iggy Pop is the definition of punk. The influential frontman serves as one of the greatest live entertainers and his work with the Stooges and as a solo act is nearly unparalleled. Now, for the first time, the story of the Stooges will be told in a 300-page book straight from the source himself and will be released by renowned musician Jack White.
Total Chaos: The Story of the Stooges / As Told By Iggy Pop is expected to arrive this winter through White's Third Man Books, one of the branches of his Third Man Records. Author Jeff Gold (101 Essential Rock Records) penned the forthcoming book and said, "It was a rare privilege to sit with Iggy as he downloaded the story of the Stooges. He's an incredible storyteller with a fantastic memory and a great sense of humor, and he held nothing back. The Stooges were pioneers in sound, look, and live presentation, and along the way invented a genre - punk rock - and influenced countless others that followed. There was no precedent in rock music for what they did. They're definitely the only group in the Rock and Roll Hall of Fame who started out playing an amplified Waring blender, a vacuum cleaner, spring water bottles and a 200 gallon oil drum."
Gold spent two days interviewing Pop at his home in Miami, Fla. The tale of the Stooges covers all facets of the 'sex, drugs and rock 'n' roll' adage as the singer recalled the band's legendary history from their formation and invention of punk to their downfall and ultimate reformation as a recording and touring band. Contributors who also aided in the process include Jack White, Joan Jett, Johnny Marr, Third Man Records' Ben Blackwell and more.
Iggy Pop recently released Post Pop Depression, a solo album, with the help of Queens of the Stone Age frontman Josh Homme. In support, the two have made a handful of late night television appearances, with the latest performance coming on Jimmy Kimmel Live! (video below). The group broke out "Sunday," a cut from the middle of the record that boasts an upbeat rhythm and slightly funky guitar playing complemented by the groove-riding bass lines.
The icon is dressed in a black suit with the jacket held closed by one button with Pop's bare torso underneath. His animated stage presence keeps the crowd moving as he sways back and forth, waving his arms in the air.
Iggy Pop and Josh Homme wrapped up a U.S. tour earlier this month. Photos and a review from their show in Port Chester, N.Y. can be seen here.
Watch Iggy Pop on Jimmy Kimmel Live!
See Where Iggy Pop Ranks Among the Top 50 Hard Rock + Metal Frontmen of All Time
See Iggy Pop in 20 Painful Stage Dive Fails