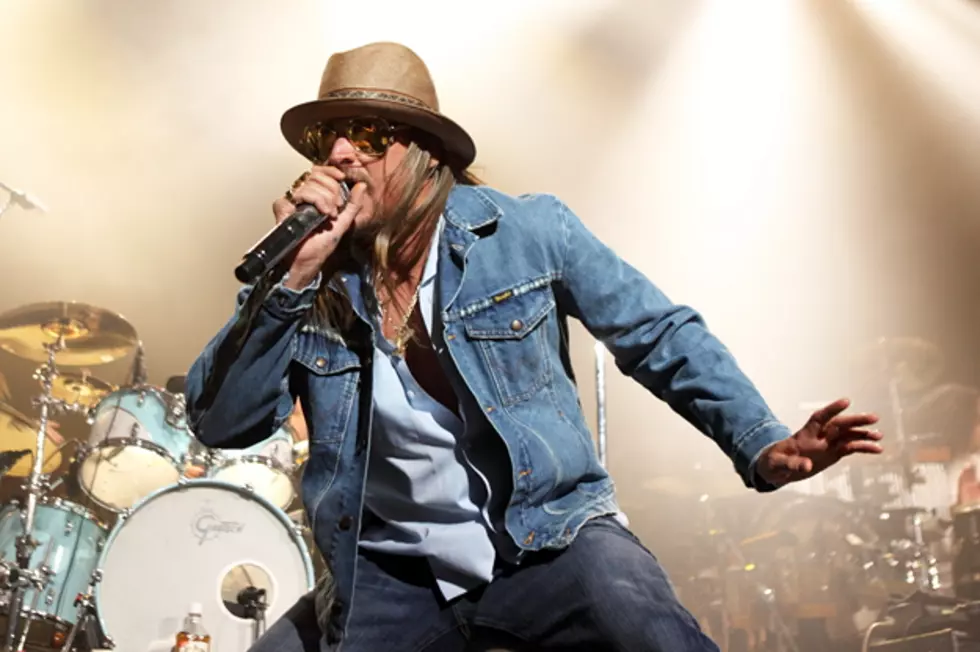 Kid Rock to Play Detroit Lions' Thanksgiving Day Halftime Show
Mary Ouellette, SheWillShootYou.com
Kid Rock's love affair with Detroit will continue this Thanksgiving as the vocalist has signed on to perform at the Lions halftime show to kick off the United Way holiday campaign.
The timing is perfect for Rock, whose 'Rebel Soul' album will have arrived in stores earlier in the week. Billboard reports that Rock will perform his new song 'Detroit, Michigan' at halftime of the Lions game against the Houston Texans. Rock also performed at the halftime event of the 2010 Thanksgiving Day game, rolling out his track 'Born Free' for the national audience.
Rock says, "It's great because I'm home for Thanksgiving, number one, and it's a huge television audience. I get to be in front of the hometown fans and it's great to have my family down there and then go eat some turkey and watch the next football game. It's such a tradition."
The singer recalls going with his father and brother every year to catch the Lions Thanksgiving Day game, and he adds, "To be part of it now, musically, is great -- especially when you've got a record coming out. It's a win-win."
Rock's charitable spirit isn't just limited to the United Way campaign. As in recent years, Rock is giving back to the Detroit community by offering $30 Meijer gift cards to 1200 families in need. The musician is teaming with local radio stations to give away the gift cards.