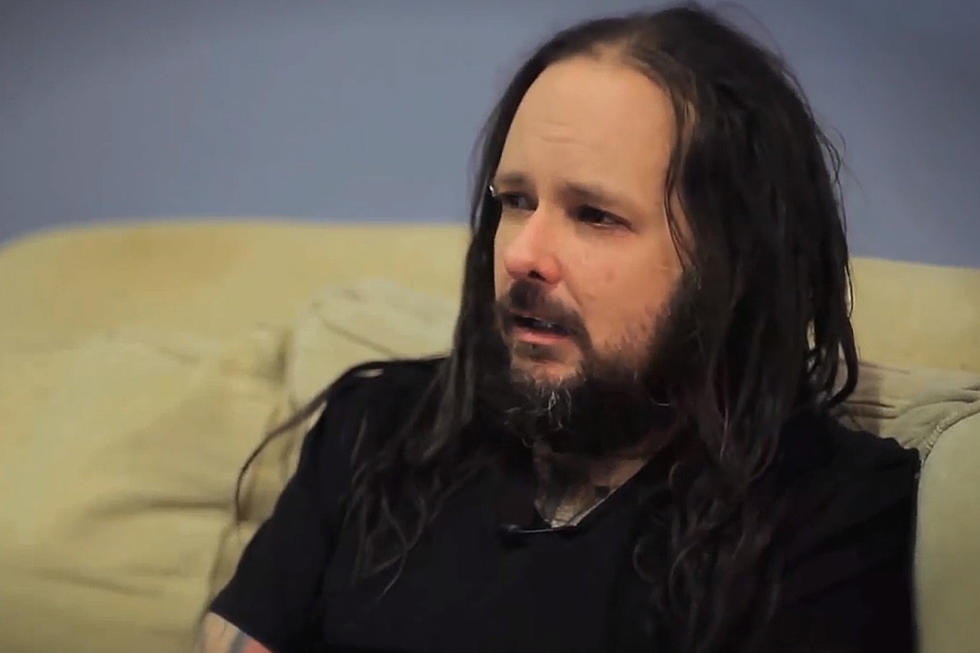 Emotional Korn Frontman Jonathan Davis Shares Son's Battle With Type 1 Diabetes
YouTube
Seeing your kid go through some of life's challenges can definitely be difficult for a parent, and Korn frontman Jonathan Davis gets a little emotional when it comes to talking about his son Zeppelin and his fight with Type 1 diabetes.
Davis filmed a video for the Juvenile Diabetes Research Foundation (JDRF) in which he speaks about his personal experience and learning that his son was suffering. The vocalist has also launched a campaign through RallySong in which he's offering the new Korn song 'So Unfair' and giving the opportunity for one lucky contributor and a friend to join him at his private recording studio as he records a new song.
In the video above, Davis states, "I was out on the road. My wife was calling me, saying Zeppy was really tired and just being lethargic and laying around, and something was wrong. I got home from tour, and we took him to the hospital and told them what was going on. And they started running tests and doing all these things, and they decided to check his blood sugar, just to see. I think he was, at that time, 290. And so that set off a flag for Type 1 diabetes. His glucose was high. And when that happened, that changed my life forever. I found out my son had Type 1 diabetes."
A choked up Davis continues, "It's been very hard dealing with that, because there's a lot involved. I have to constantly monitor his glucose, I have to constantly hurt him and stick him with needles, and he doesn't understand. It's a horrible disease and I really wanna do whatever I can do to make a difference to help find a cure for this. 'Cause it just doesn't affect my son. I feel for everyone who has this disease. It's not fair at all."
"There's one thing that keeps me going," says Davis. "I have a support group, which is my family, JDRF. They give me hope. They're searching for a cure constantly. I have hope that they're working on an artificial pancreas. I've been reading a lot about that … Bottom line, I really wanna try and do something to help find a cure for this disease. And that's the bottom line. And I just wanted to express my frustration and my feelings in writing that song, 'So Unfair,' and I wanted to put it out there and give all the proceeds to JDRF, so they can find a cure for this bulls--t."
Learn more about how you can contribute and what incentives you may get in return at the RallySong campaign page. You can also investigate more about about the JDRF at this location.
Korn's Jonathan Davis Remembers Dimebag Darrell
Korn's Munky Speaks About the Return of Brian 'Head' Welch