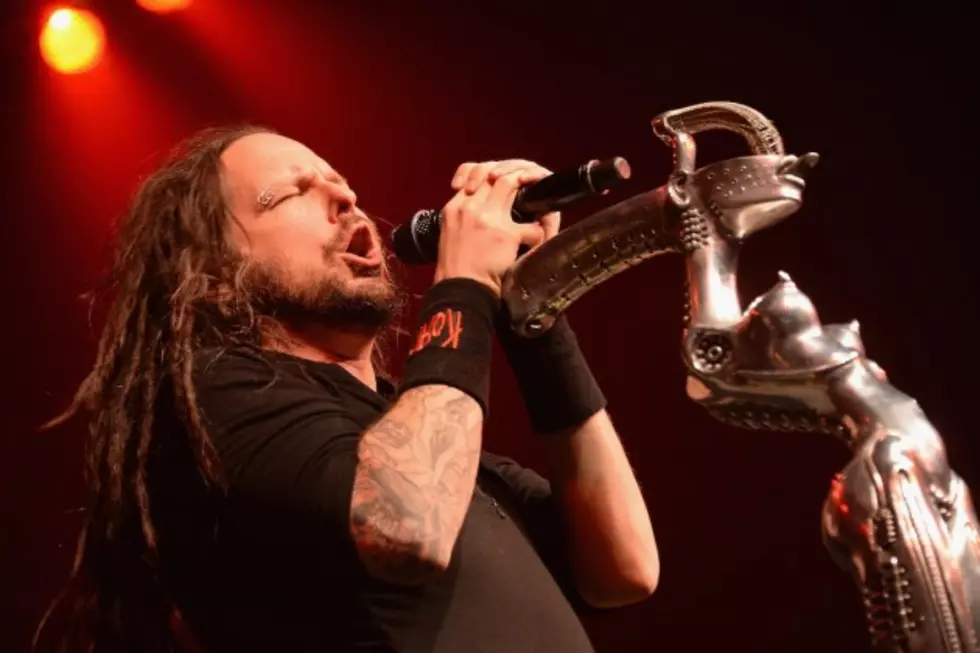 Korn Frontman Jonathan Davis Sued By Lawyers Over Serial Killer Museum Payment
Theo Wargo, Getty Images
Korn's Jonathan Davis may have been facing a costly decision after a pair of lawsuits were filed concerning his involvement in a serial killer museum, but the rocker may still have some coin to pay to his legal team. According to TMZ, Davis' lawyers that helped him reach the settlement are now suing the singer after he allegedly failed to settle up.
In the TMZ report, it's stated that Davis' proposed American Curiosities Museum failed to get off the ground and a pair of lawsuits were filed by a fellow investor. In 2006, the singer's lawyers stepped in, negotiated a settlement and reportedly gave him a payment plan to settle up.
According to the report, he owed $158,407 and the plan allowed him to pay $1,000 a month, but after two payments, the singer allegedly stopped any further payment. As such, the legal team is suing for the balance, plus interest, which brings the tally to $256,021.
Prior to his career in Korn, Davis studied at the San Francisco School of Mortuary Science and became a professional embalmer. Even after moving into music, the singer's fascination with the dark side continued and in the early 2000s he began collecting serial killer art and memorabilia. As stated, he considered opening a museum, but a fallout with a fellow investor led to the initial lawsuits.
This fall, Davis and Korn will revisit a happier memory from the past. The group will be celebrating the 20th anniversary of their debut disc by playing the album in its entirety. Dates can be found here.