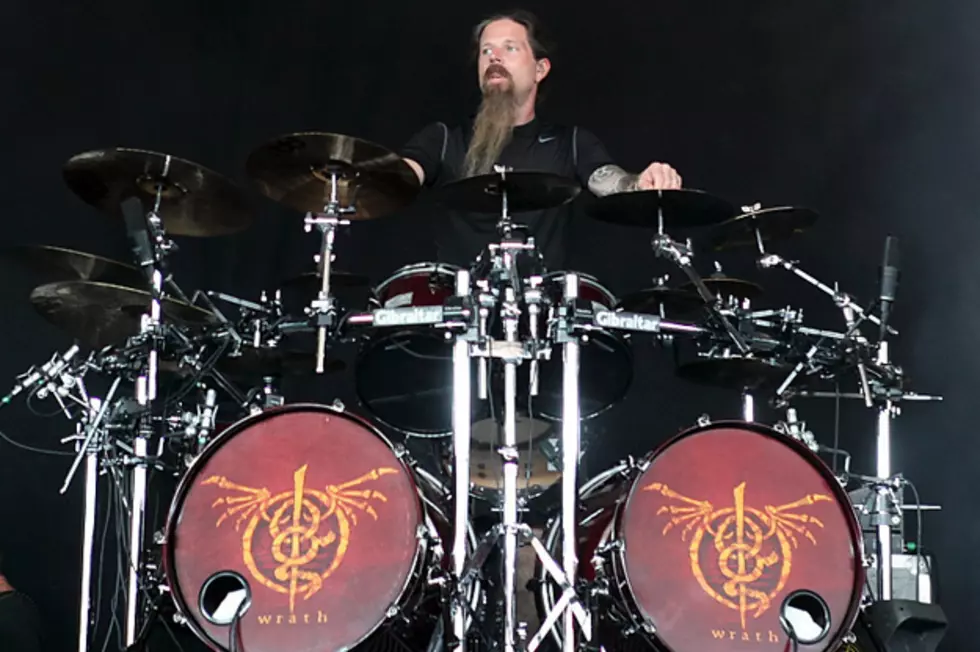 Lamb of God's Chris Adler on Randy Blythe Case: 'Justice Will Sort Itself Out'
Lamb of God had a memorable summer for mostly the wrong reasons, but drummer Chris Adler has a positive state of mind about how things will turn out for singer Randy Blythe relating to his alleged manslaughter case in Prague.
The drummer tells Billboard, "Obviously this tragedy happened, but how they're going to go about prosecuting is a mystery to us. Not knowing how their justice system works and being repeatedly surprised by events from when we landed there, who knows what will happen? But we believe that we are innocent of it and justice will sort itself out."
Should Blythe be acquitted, the drummer says the first thing on the agenda for Lamb of God will be an international tour. Being off the road this summer while Blythe's legal situation played out put things in perspective for the drummer, who states, "It really helped recapture what drives me to do this to begin with. After 10,000 shows and records that sell really well, you start to lose touch with [it]. So when you're threatened with it being over in a blink of an eye, you realize how fragile and special it is. I've been really motivated to play harder and faster than I ever have, so I guess there's a silver lining there."
Adler says their recent shows have been therapeutic for the band and while the obvious thing would be to use the emotions of the situation to fuel another project immediately, that is not necessarily what they want to do right now. The drummer says, "We really haven't had the opportunity to tour on the album ['Resolution'] that came out in January and debuted fairly strong. We may have the pieces in place to being working on some sort of creative endeavor, but I think now is the time for us to get to work and get out there and support the record."
To that extent, Lamb of God will return to the road Oct. 30 in Phoenix with dates booked into mid-December. But in the interim, Adler admits that his brother Willie and fellow guitarist Mark Morton have been working on new material, while Blythe has been writing lyrics that are fresh in his head from his prison stay for when the band do decide to record again.