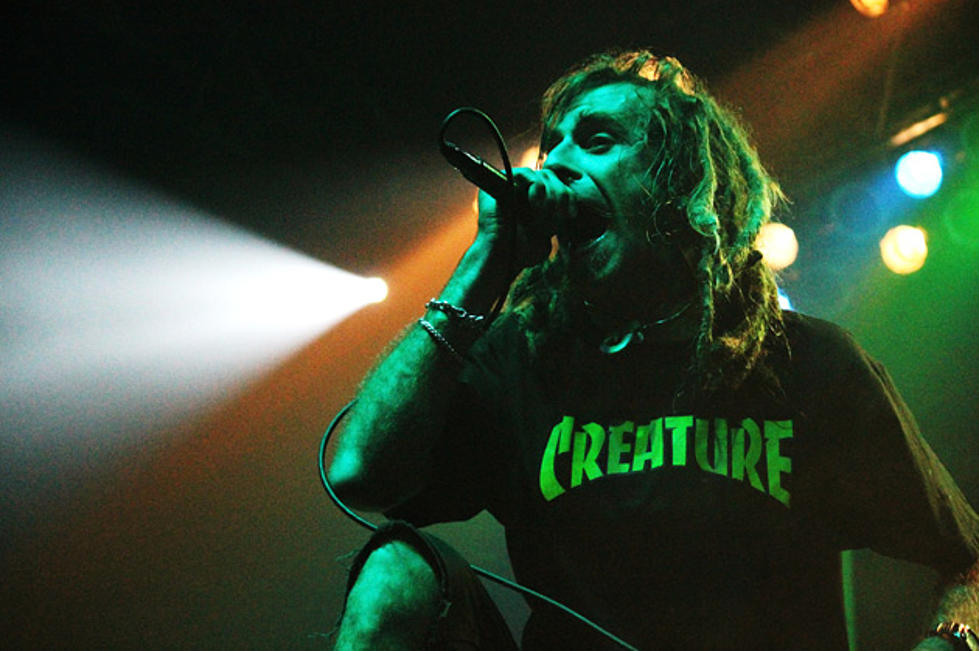 Lamb of God's Randy Blythe Officially Indicted on Manslaughter Charges in Czech Republic
Liz Ramanand, Loudwire
Lamb of God vocalist Randy Blythe was released from a Czech prison on Aug. 2, and although he's back home in the United States and touring with his band, word has just come through of a major development in his case. The State Attorney's Office in Prague officially indicted Blythe on manslaughter charges on Friday, Nov. 30, which means that Blythe will likely stand trial in the near future.
According to Czech news source Novinky.cz, the District Court now has three months to either set a trial date or to delay the hearing in lieu of further investigation. If convicted of manslaughter as a result of his future trial, Randy Blythe could face 5-10 years in prison.
Blythe has publicly stated that he will not hide out in the United States if summoned for a trial in the Czech Republic, despite the potentially horrific outcome.
"I feel ethically responsible to go back there and face this charge," declared Blythe in a recent interview with WTVR in his hometown of Richmond, V. "[The victim's] family right now is in a lot of pain, and they deserve some answers. To lose a child is the worst possible thing a human can go through. I want my name cleared. I have to go around the world and tour, you know? That's what I do. I'm not going to hide here. I'm an innocent man. I'm going to go to court and see what happens."
The controversial arrest of Randy Blythe stems from an incident in which a man died nearly a month after he sustained a head injury following an apparent stage fall while attending a Lamb of God concert in the Czech Republic in 2010. Video of the incident has been posted online, although there have been questions as to whether or not the man shown in the footage is in fact the deceased fan. Blythe spent five weeks in a Czech prison over the summer as several legal proceedings delayed his release on bail.
Update: Lamb of God's manager has issued a lengthy response to the news of Randy Blythe's indictment. Click below to see his entire statement: