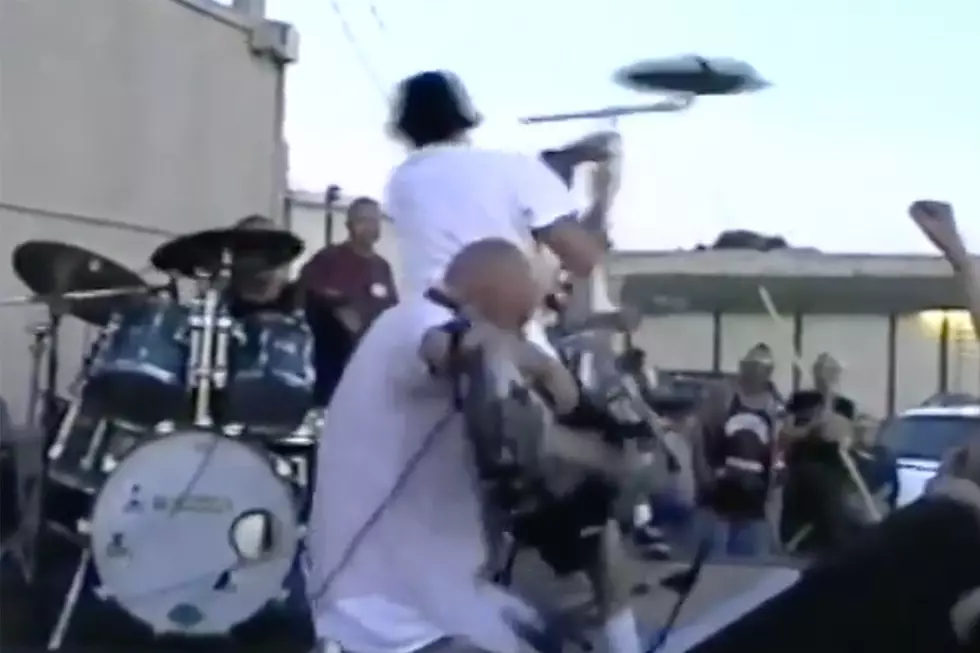 Watch Limp Bizkit Play a Parking Lot in 1997, Trash the Stage
YouTube: onlik1
Limp Bizkit's career arc is the musical equivalent to capturing lighting in a bottle. Their stock skyrocketed as they helped spearhead the nu-metal movement of the late '90s and early 2000s. They sold millions of albums in a notably short timespan and left an impressive footprint in a world that seemed to quickly leave them in its rearview mirror.
Before their rise to fame, however, they were just like any other band. This video of the group playing in a parking lot over 20 years ago gives us a glimpse into what their pre-fame era was like. According to the clip's description, the gig took place on July 14, 1997 in a Kansas City parking lot. If accurate, that was only two weeks after the release of Limp Bizkit's debut album, Three Dollar Bill, Y'all$.
Frontman Fred Durst and company looked as vibrant as ever. At the end of the set, Durst tackled bass player Sam Rivers and proceeded to flail himself into John Otto's drum kit. The situation escalated when the stage eventually became littered with disregarded instruments and equipment. Say what you will about nu-metal, but the movement never failed to keep us entertained. Check out the 27-minute set in full below (skip to the last few minutes to see them trash the stage) and leave us a comment with your favorite nu-metal memory.
Here are Limp Bizkit's Albums Ranked