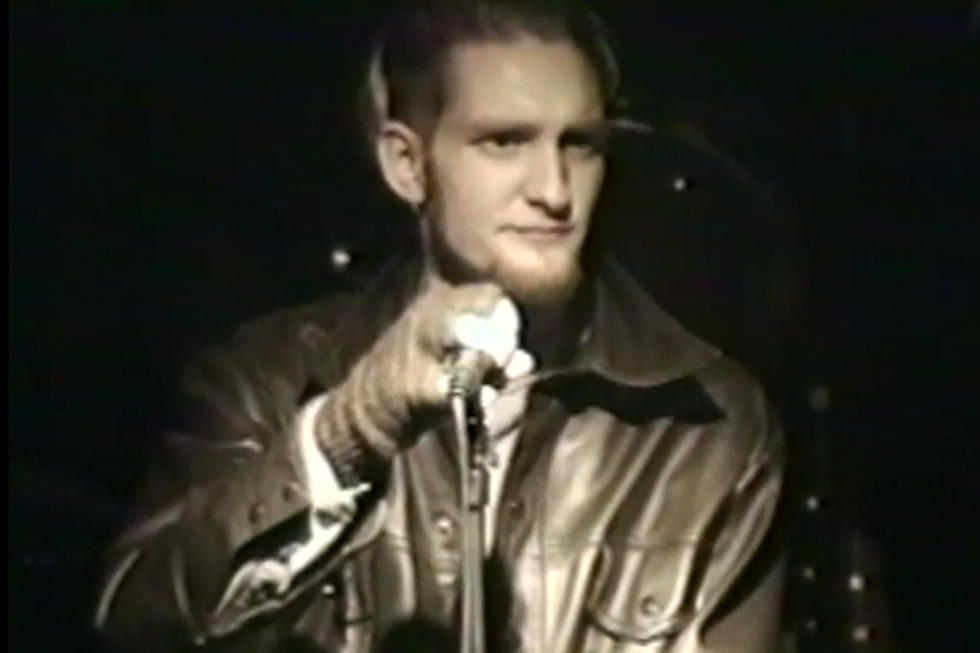 Mad Season Performance Footage of 'River of Deceit' Surfaces
Vevo
Mad Season's run sadly ended before its time, as two of the band's members -- Layne Staley and John Baker Saunders -- died before a second album was ever completed. However, the group's two surviving members -- Pearl Jam guitarist Mike McCready and Screaming Trees drummer Barrett Martin -- recently decided to revisit some of the uncompleted material for a deluxe edition 'Above' album reissue package. Included in that set is the band's final live performance and a clip for 'River of Deceit' from the 'Above' album has found its way online courtesy of Classic Rock Magazine.
The mid-tempo rocker finds Staley capturing the true melancholy of the meditative track, while McCready delivers some mesmerizing guitar play. The song is just part of the 'Live at the Moore' deluxe edition DVD that accompanies the Mad Season 'Above' package. The set also features live footage from the band's New Year's Eve 1994 show at the defunct Seattle club RKCNDY.
As previously stated, Martin and McCready recently revisited some of the incomplete material from their second album sessions and invited longtime friend Mark Lanegan, Martin's Screaming Trees bandmate, to sing vocals on the songs. The song 'Locomotive' can be heard here.
Reminiscing about Staley, Barrett Martin recently told Diffuser.fm that the singer was the type of musician who would frequently use his ticket allotment and give them to fans outside of the venue rather than filling his guest list with celebrities.
Watch Mad Season Perform 'River of Deceit'