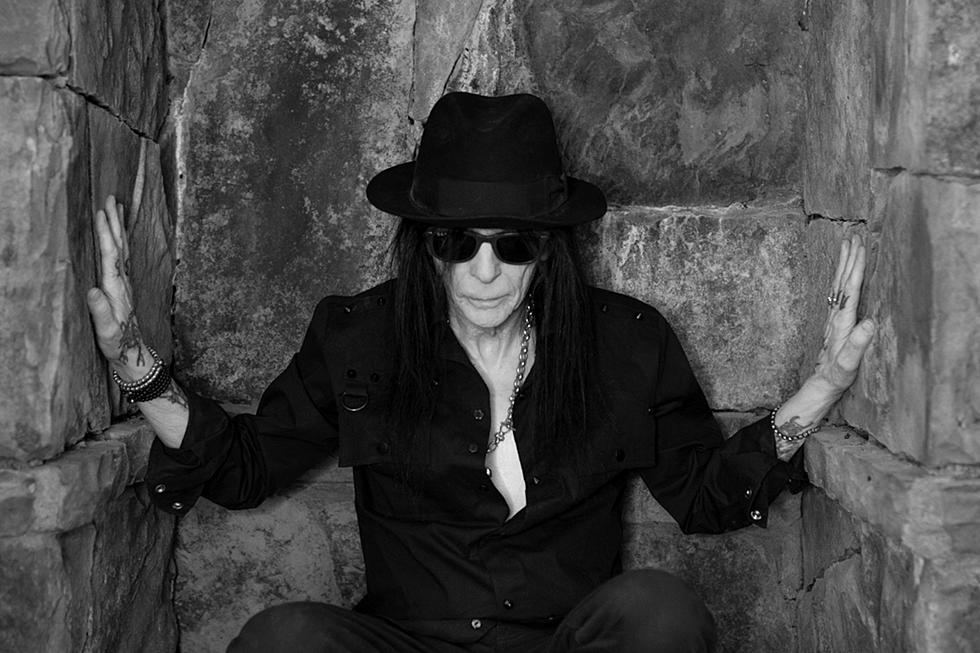 Mick Mars Says He Wanted to Play Music Ever Since He Was 14 – 'That Was My Determination'
Seraina Mars
In his latest interview in support of his upcoming debut solo album, The Other Side of Mars, Mick Mars opened up about the earliest days of his life when he knew he wanted to play guitar.
"I wanted to be somebody that can bring my feelings and my love for music to [fans] so they can know what I'm about," Mars explained on The Johnny Dare Morning Show on 98.9 The Rock in Kansas City. "It's hard for me to explain but I wanted to play music forever and ever and have it on the radio and have it on commercials and have it on TV or whatever — every place. That's [what I wanted] when I was 14. I said it to my mom once and she freaked out a little bit, but that was my determination."
As Mars told Johnny Dare, once he realized that, it was hard for him to try and lead what others might have considered a "normal" life.
"I took periodic jobs here and there," he admitted. "I worked in a motorcycle repair show for a few months and I was taking bikes apart. The way that my hands would feel, I needed to go home and play my guitar because I didn't want my hands to lose that dexterity. I worked in other places where I mashed my left hand with a 600-pound barrel swing back on me — just a lot of different things."
The legendary guitarist explained that if he had simply wanted to play guitar in his spare time, those jobs he had would have been great.
But that's never what he wanted.
READ MORE: Mick Mars Says He's 'Almost a Solid Bone Now' Due to Arthritis
"Once you want something," he said, "you get to a certain point and you've got two different paths." The path that Mars chose, as he described, found him living on the street or on friends' floors, but he has no regrets about any of that.
"I can't tell you how many cover bands I was in so I could sustain and be able to eat. I wanted to do this. That's what I chose to do. I was determined to do it."
The Future of Mick Mars' The Other Side of Mars
While the reception to the first single of The Other Side of Mars, "Loyal to the Lie," has been overwhelmingly positive from fans and critics alike, most wonder if they'll ever get to experience Mars' new solo music in the live setting.
"If there was a pretty big demand for a one-off, a residency or something like that, that would be no problem," Mars told Johnny Dare, something he also alluded to in a conversation with Chuck Armstrong on Loudwire Nights.
"It's the long tours that last for months and the plane rides and the train rides and the busses and all that stuff — I'm not a youngster anymore."
Watch Mick Mars' Official Music Video For "Loyal to the Lie"
Listen to Mick Mars on Loudwire Nights
Motley Crue: A Timeline of Their Storied Career
A photo timeline of Motley Crue's career.
Gallery Credit: Lauryn Schaffner
Motley Crue Albums Ranked