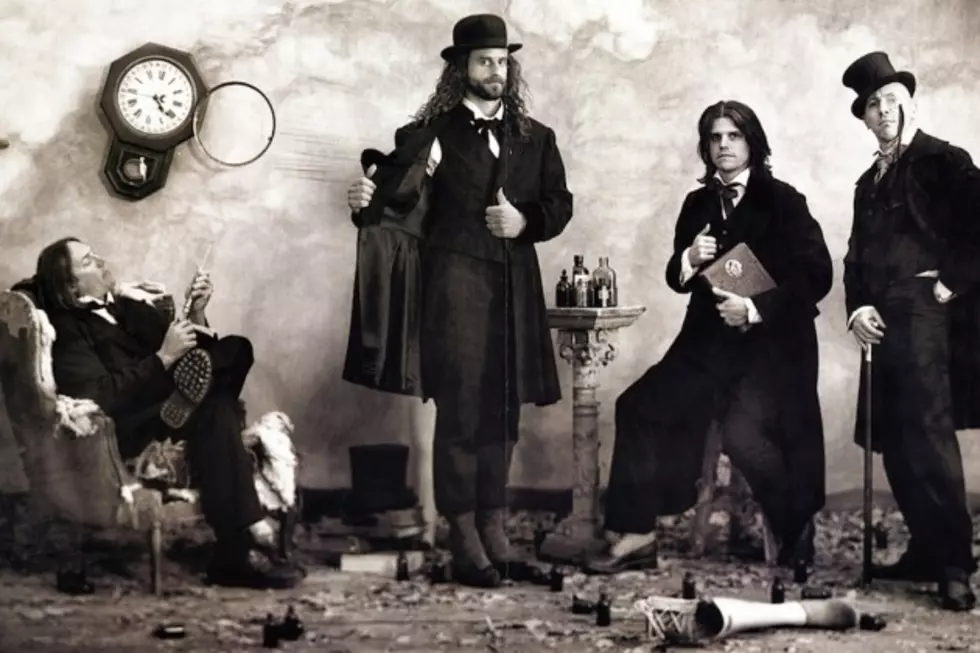 Motorhead's Mikkey Dee Confirms That Tool Are Back in the Studio
Tool Dissectional
At this point, Tool fans are starting to get antsy concerning the band's lengthy delay between albums. All you have to do is just look at some of the memes that have been circulating on the internet to see that. So any sign at all that the band is making progress on new music is typically greeted with great response. In this case, the update is being delivered by a surprise messenger -- Motorhead's Mikkey Dee.
In a new video posted at Tool guitarist Adam Jones' Facebook page, the Motorhead drummer shoots a small video from the studio. In it, he reveals that his band is in the studio and that the Tool guys are recording at one of the studio's other rooms. He eventually makes his way down the hall and looks in on a common area where Jones is hanging out with Motorhead guitarist Phil Campbell.
Dee asks, "What are you guys doing here, Adam?," to which the guitarist responds, "We're working on some tunes … having fun … bugging you guys." The video can be seen below.
Tool released their 10,000 Days album back in 2006 and while there have been reports in recent years that the group was working on new music, there had been little discussion of them actually recording anything.
Last year, Jones revealed that part of the delay in them moving forward was due to a pair of lawsuits that put things on hold. They had dealt with a former friend who was suing them for money for artwork he had given the group. Then they ran into issues with the insurance firm that was representing them in the case, and the firm had sued the band as well.
But a recent shot of all four members in the studio along with the new video is a sign that the band is making strides in the right direction.