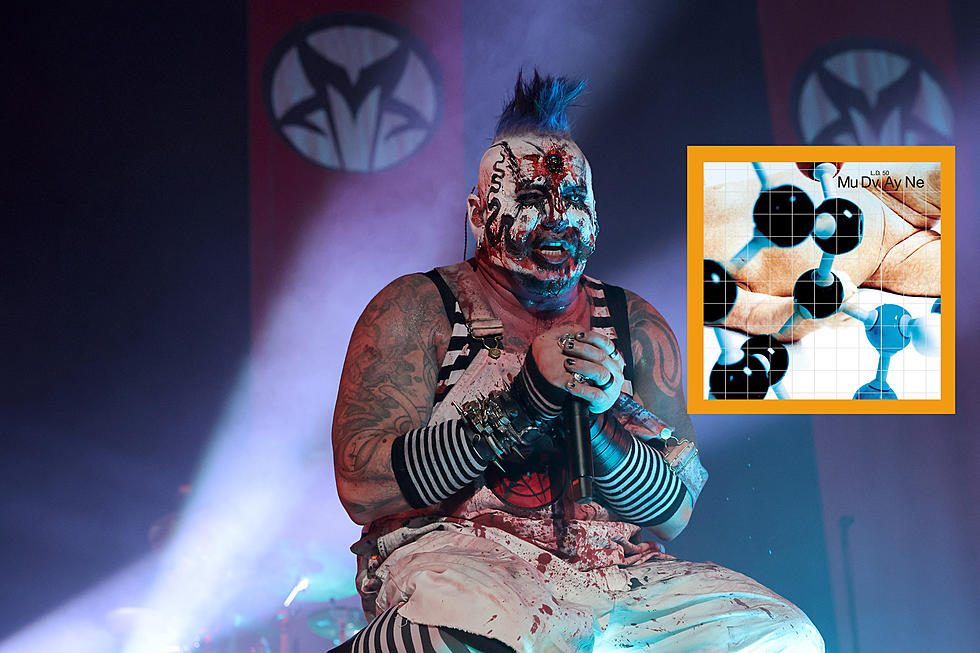 Mudvayne's Chad Gray Reveals What He Didn't Like About Band's Breakout Album 'L.D. 50′
Ethan Miller, Getty Images / Epic
Mudvayne's big break came when their debut album, L.D. 50, captured the imagination of listeners back in 2000, and while the record received mostly positive reviews and has gone on to be cited as an influential album for its time, singer Chad Gray recently revealed to Revolver that he does have at least one issue with it.
Though Gray listed L.D. 50 atop his own personal rankings of the band's albums, he revealed that there's one particular thing that doesn't sit well with him and that's the mix.
"Everybody loves L.D. 50," Gray says. "The reason why is because L.D. 50 is the first fucking thing that they ever heard by Mudvayne. But me, personally, I'm not a huge fan of L.D. 50 because I'm not a big fan of the mix. I think the mix is very bass-heavy. To me, it doesn't feel like a band mix. We're a metal band, it needs to be guitar-centric. It should be very guitar-forward, and it wasn't."
But, the one complaint isn't enough to knock it down in his rankings. "I mean, I love L.D. 50," he clarifies.
"It's a great album and it was a fucking hard album to write. "Greg [Tribbett] and I were in the studio the last three days, in there every night, all night, finishing the last three songs," he recalls. "So, everybody left and went to mix, and me and him stayed and we literally walked out of the studio at 10:30AM after being up all night the last night, [and] we were supposed to be out of the studio at noon."
READ MORE: How Does Chad Gray Feel About Mudvayne Being Called Nu-Metal?
How did he rank the rest of the band's albums? The feature can be seen at Revolver. It should be noted that Mudvayne may have another record to add to their rankings fairly soon. Back in April, Gray confirmed that the reunited rockers had been working on their first new music in 14 years. "This will be the first music we have released in 14 years! Still not exactly sure when it will release but yeah…it's coming! Pretty insane when you look at that number," shared Gray in a social post.
The band is currently out touring with fellow reunited rockers Coal Chamber, as well as GWAR, Nonpoint and Butcher Babies.
The Most Memorable Rock Star Red Carpet Awards Show Looks
You'll never forget these looks rock stars rocked on the red carpet at awards shows. Here's a list of the most memorable rock star red carpet awards show looks.