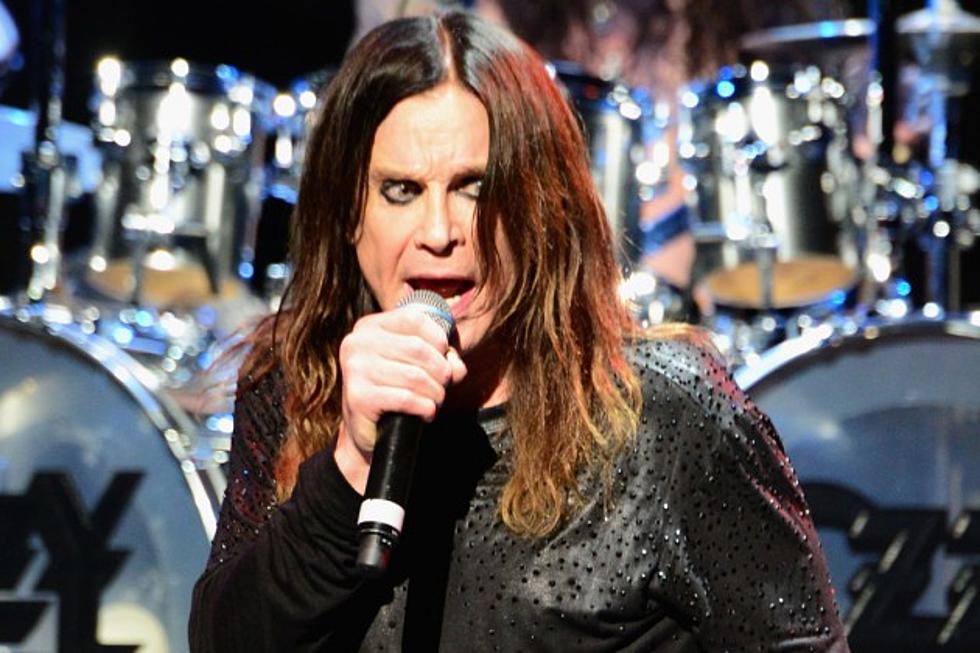 Ozzy Osbourne Must Pay Over $27,000 to Remove Bats From Home
Frazer Harrison, Getty Images
Bats continue to enact their revenge on Ozzy Osbourne. The winged mammals obviously haven't forgiven Ozzy for biting the head off one of their own, so instead of targeting Ozzy's head in an act of poetic justice, the bats have gone for his wallet.
It's been 33 years since the Prince of Darkness bit off a bat's head mid-performance in Des Moines, Iowa. After a fan threw what Ozzy thought to be a rubber toy onstage, the singer chomped down on its head, only to realize the bat was all too real. Ozzy was given rabies shots, which are notoriously painful, after the incident, but the bats have refused to call it even.
Back in May 2014, it was reported bats had taken up roost at Ozzy's Buckinghamshire estate. Ozzy was renovating his home when the bats were discovered, halting progress thanks to the Wildlife and Countryside Act of 1981 and the Conservation of Habitats Species Regulations of 2010.
According to the Daily Record, an intricate process must be put into effect to move the brown long-eared bats and pipistrelle bats. A local council has greenlit the bat removal, but a license must be obtained before the bats can be rehomed in the proper way. The cost of it all? £18,500, or roughly $27,400.
Though Ozzy's wallet will take a painful blow, it's nothing compared to what he'd potentially face if metal's madman illegally removed the bats. Failure to comply with the bat protection laws can result in a fine of £5000 (roughly $7,600) per bat or a six-month jail term. Touche, bats.
In other Ozzy news, the singer plans to record one more album with Black Sabbath before the heavy metal pioneers embark on one last tour. Stay tuned to Loudwire for all your Ozzy updates.
10 Unforgettable Ozzy Osbourne Moments
You Think You Know Black Sabbath?