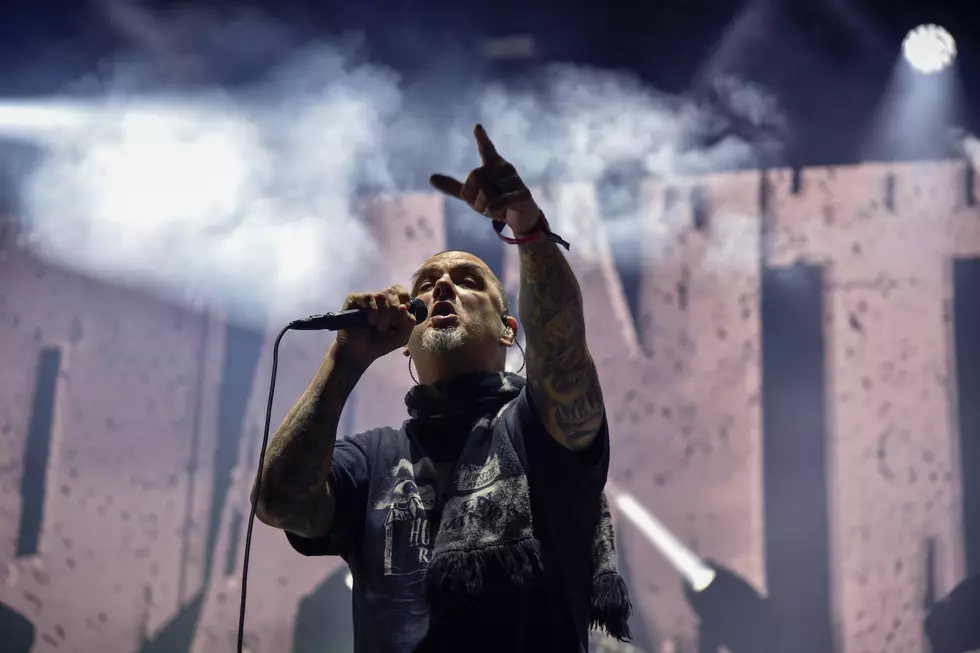 Pantera Play Two Songs Live for First Time Since 2001 as Encore at North American Tour Kickoff
Guillermo Legaria Schweizer, Getty Images
Pantera kicked off their headlining tour alongside Lamb of God in Burgettstown, Pennsylvania. on July 28 with an encore that consisted of two songs the band had not played live since 2001.
The headlining run is taking place amid Pantera's gigs as direct support for Metallica on their M72 stadium tour, with the North American leg launching this Friday (Aug. 4) at MetLife Stadium in New Jersey. It's the band's first headlining jaunt on the continent since returning late last year with Zakk Wylde on guitar and Anthrax's Charlie Benante on drums in place of the late Abbott brothers Dimebag Darrell and Vinnie Paul.
The night was also a special one as Pantera took the opportunity to engage in a belated birthday celebration for newlywed bassist Rex Brown, who turned 59 one day earlier.
After getting the crowd to sing "Happy Birthday," the group played the classic "Walk" with a guest appearance from SNAFU, followed by "Domination / Hollow" and "Cowboys From Hell" to finish out the main portion of the set.
For the encore, Pantera resurrected the Far Beyond Driven track "Slaughtered" (well, half of it, anyway) and "Revolution Is My Name" from Reinventing the Steel.
Footage of "Happy Birthday" and the encore songs can all be viewed below, in addition to Pantera and Lamb of God's setlists from the tour's opening night.
Pantera Setlist — July 28, 2023 (via setlist.fm)
01. "A New Level"
02. "Mouth for War"
03. "Strength Beyond Strength"
04. "Becoming" (with "Throes of Rejection" outro)
05. "I'm Broken" (with "By Demons be Driven" outro)
06. "Suicide Note Pt. II"
07. "5 Minutes Alone"
08. "This Love"
09. "Fucking Hostile"
10. "Planet Caravan" (Black Sabbath cover)
11. "Happy Birthday to You" (Mildred J. Hill & Patty Hill cover) (For Rex Brown whose birthday was the day before)
12. "Walk" (with SNAFU)
13. "Domination / Hollow"
14. "Cowboys From Hell"
Encore:
15. "Slaughtered" (First half only. First time live since 2001)
16. "Revolution Is My Name" (No intro, first time live since 2001, followed by short a cappella of Led Zeppelin's Stairway to Heaven)
Pantera, "Slaughtered" + "Revolution Is My Name" (July 28, 2023)
Pantera, "Happy Birthday" to Rex Brown
Lamb of God Setlist — July 28, 2023 (via setlist.fm)
01. "Memento Mori"
02. "Walk With Me in Hell"
03. "Resurrection Man"
04. "Ditch"
05. "Desolation"
06. "512"
07. "Ruin"
08. "Contractor"
09. "Laid to Rest"
10. "Redneck
Top 90 Hard Rock + Metal Albums of the 1990s