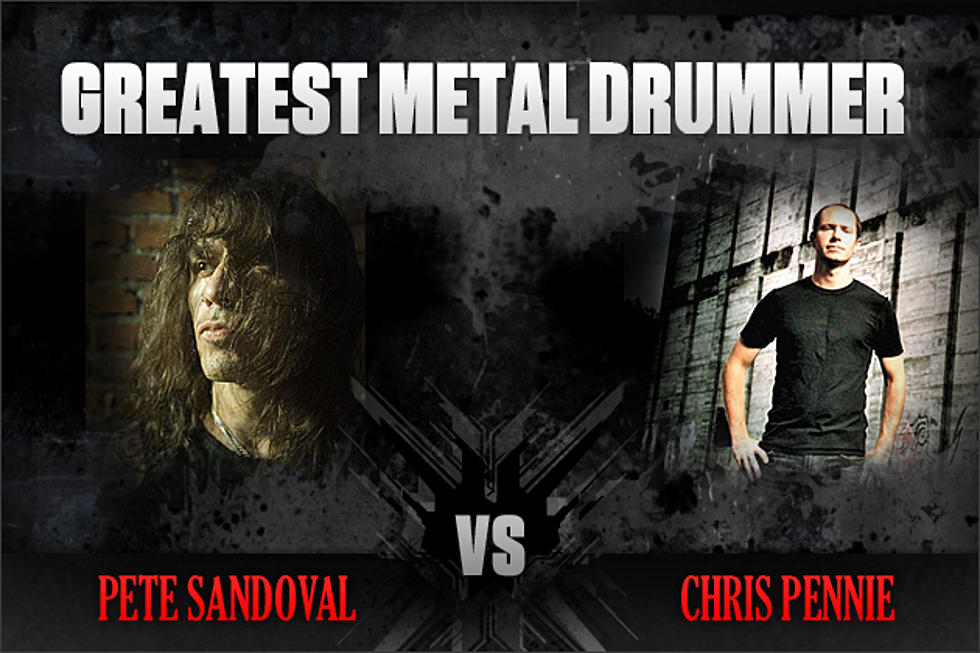 Pete Sandoval vs. Chris Pennie – Greatest Metal Drummer, Round 1
Official Morbid Angel Website / Facebook: Coheed and Cambria
Former Morbid Angel drummer Pete Sandoval is the king of the kick drum. When death metal was in its infancy, 'Commando' would practice nothing but double kicks until he would collapse. Before perfecting this style, his single pedal blasts can be heard on the debut Terrorizer album. His blasting style is inimitable that makes for a lethal combination with his feet. The stickwork heard in Morbid Angel is an unholy marriage with the chaotic riffing of Trey Azagthoth, giving the Florida death metal band their unique sound.
The Dillinger Escape Plan are one of the most chaotic and explosive bands of the modern metal age, and their founding drummer Chris Pennie's playing on the first three Dillinger albums accentuates the chaos made by the rest of his bandmates. He cites a diverse range of drumming influences from Mahavishnu Orchestra to Cynic and even to Nine Inch Nails. His eclectic tastes pour through in his playing, which continued in Coheed and Cambria following his departure from Dillinger. He has since departed Coheed and Cambria, and is focusing on the bands Return to Earth and Fight Mannequins.
Pete Sandoval or Chris Pennie? Cast your vote for the Greatest Metal Drummer in the poll below! Voting for this round closes on Sunday, Aug. 25 at 11:59PM ET. Fans can vote once per hour, so keep coming back to make sure that your favorite metal musician wins!