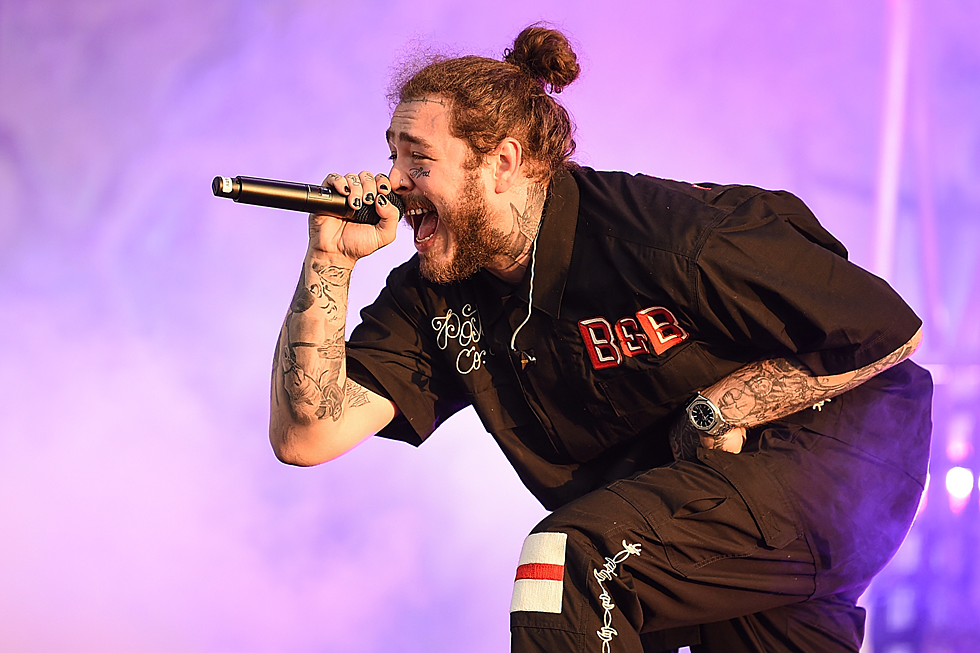 Did You Know Post Malone Used to Be in a Metal Band?
Getty Images, Tabatha Fireman
Post Malone gained notoriety for his chart-topping single "Rockstar" in 2017, but did you know before he was a superstar hip-hop artist talking about the rockstar life he was actually in a metalcore band?
With fans' recent unearthing of Posty's alleged pre-fame SoundCloud account, we thought now would be a great time to remind everyone of his early endeavor's into music as a teenage guitarist in his then-band Ashley's Arrival.
Check out video of a young Post shredding and striking a crabcore pose with his fellow bandmates while covering Asking Alexandria's "The Final Episode (Let's Change Channel)" below.
This wasn't Post's only foray into metalcore, though. Apparently the hip-hop artist auditioned to be the guitarist for Crown the Empire back in 2010, but according to CTE singer Andy Leo in an interview with AltPress, his guitar string broke during the audition and he didn't end up getting the gig. Safe to say he bounced back from that rejection.
Since then, the rapper has dabbled in the rock world. He has frequently been seen onstage smashing  guitars and even performed with Aerosmith at MTV's 2018 VMAs. Malone closed out the show with his hit single "Rockstar" alongside fellow rapper 21 Savage. At the end of the song, the stage rose and Malone played guitar and sang on both "Dream On" and "Toys in the Attic" with Aerosmith.
There have also been rumors of him working on music with Bring Me The Horizon. While Malone clearly is already enjoying a rockstar lifestyle these days, maybe his guitar skills will lead to some more collaborations in the rock world.
See Some Other Celebrity Metalheads