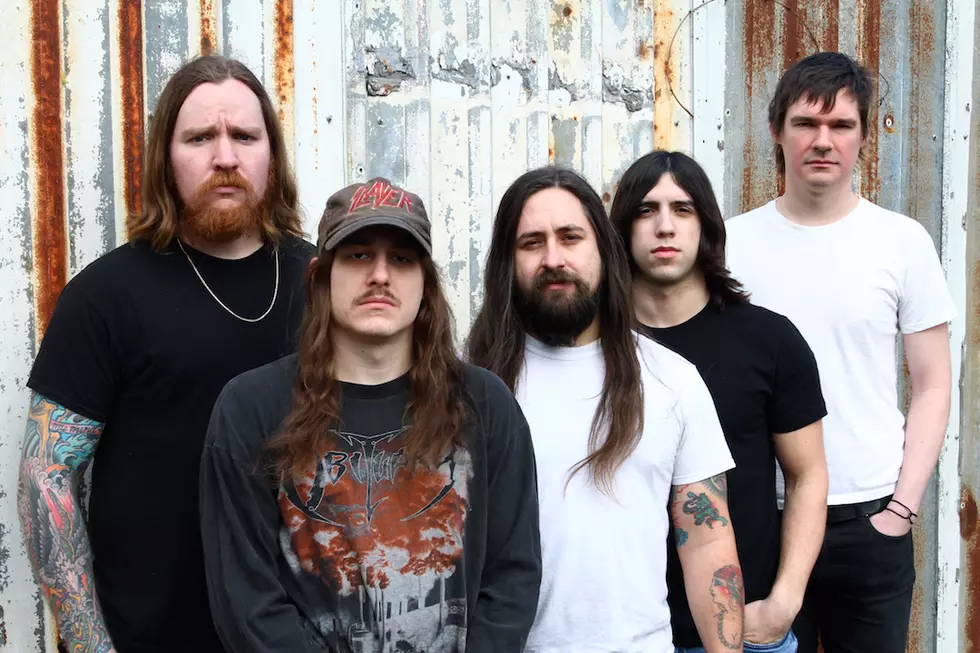 Power Trip Exit Dark Lord Day Festival After 'Serious Bicycle Accident'
Photo By: Renate Winter
Power Trip will not be lighting up the stage today (May 18) at the Dark Lord Day Festival, as the band revealed Friday (May 17) that they've been forced to cancel after one of the band's members suffered "a serious bicycle accident."
The injury occurred earlier this past week, and despite the musician wanting to play, he was advised by doctors not to fly and needed immediate surgery. The band's statement on the matter can be read below.
ATTENTION:
We're stunned and sad to announce that we've been forced to cancel our set tomorrow at Dark Lord Day. One of us was in a serious bicycle accident two days ago, but even after still wanting to play the show, was told by doctors this morning that he is not cleared to fly and requires immediate surgery. He's going to be alright but we do not know much more than that. We apologize to anyone who was excited to see us; this was a festival we've wanted to play for years, featuring two of our most respected influences in Nuclear Assault and Sacred Reich. Unfortunately right now the health and well-being of every member of this group is our biggest concern.
In the meantime, we're working out a killer surprise to make up for this show in the future, and we will be spending the rest of the month healing and stabilizing ourselves to ensure we will not have to cancel any more shows. Our next shows are May 30th in San Antonio and June 1st in Dallas. European dates announced soon.
Thank you for your understanding and see you soon.
As stated, the group has two more U.S. shows on the books -- May 30 at San Antonio's Paper Tiger and June 1 at Dallas' Gas Monkey. At present, both shows remain on the books. There's not much of a breather after that as Power Trip kick off a European tour June 7 in Nurburg, Germany. See their full schedule of dates listed here.
Best Death Metal Album For Each Year Since 1985