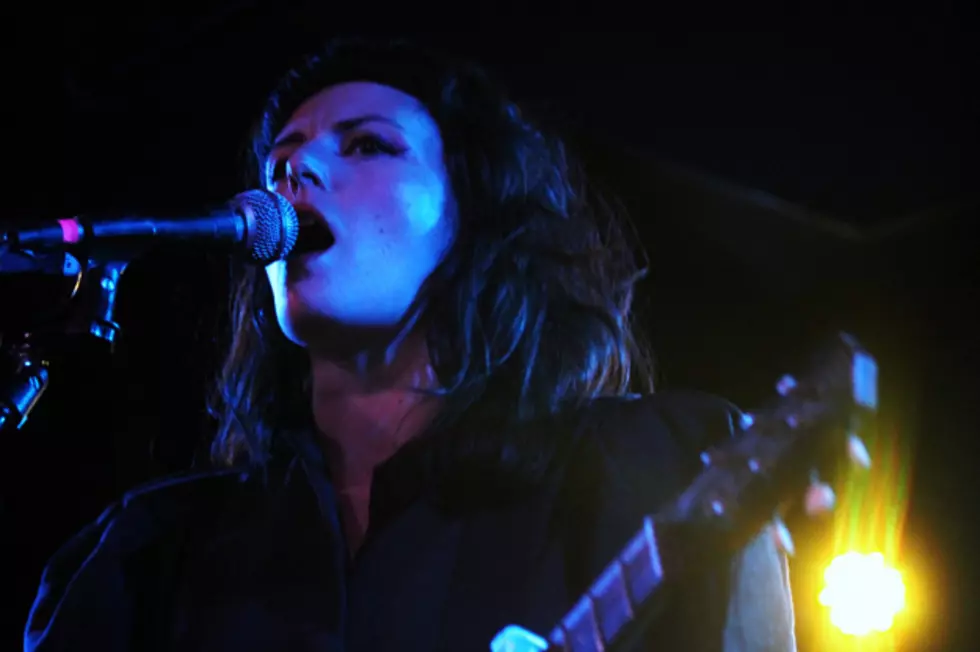 Puscifer's Carina Round Brings Her 'Weird Dream' to New York City Concert
Along with sharing vocal duties with Maynard James Keenan in the eclectic musical project Puscifer, British songstress Carina Round is also an accomplished solo artist. Round and her band just completed their intimate, 100% independent tour with a powerful show in New York at Brooklyn's Knitting Factory.
To perform alongside Maynard Keenan is no easy task, especially in a project where he is the only official member. With the cult-like fan base Keenan has developed with Tool and A Perfect Circle, it takes a truly talented individual to stand next to him onstage and shine, both vocally and in the eyes of the fans. Carina Round is that individual.
Carina Round was the opening act for Puscifer's recent American tour, receiving a red-hot response from the crowd, which revealed the level of respect the fans had for Carina alone. That response wasn't only mirrored at her July 24 solo performance, but intensified by the remarkably appreciative crowd.
Carina Round's music is difficult to nail down. Although her style revolves heavily around heart-wrenching indie-pop, Round and her band blasted heavy and experimental rock that spun around the room, giving the audience a truly multidimensional experience.
Round's backing band, which included A Perfect Circle, 30 Seconds to Mars and Puscifer bassist Matt McJunkins, were incredibly tight during the entire performance, with a heavy emphasis placed upon angelic three-part vocal harmonies.
Seeing Carina Round perform in a small club feels like you're part of a well-kept secret. Functioning as an independent artist, her fans are purely passionate and share an organic connection with her vocal and songwriting skills.
Carina Round possesses a powerfully unique identity, which could never be manufactured as a product of the music industry. The British singer/songwriter is a celebration of the human element, and is proof that pure talent and overwhelming dedication to craft will lead to the most fulfilling experience as a musician engaging the listener.
Carina Round has started a PledgeMusic campaign to help her function as an independent artist. On the site, she is offering music, limited edition art, handwritten lyric sheets and more unique products.
Check Out Photos from Carina Round's Solo Performance in Brooklyn, N.Y.