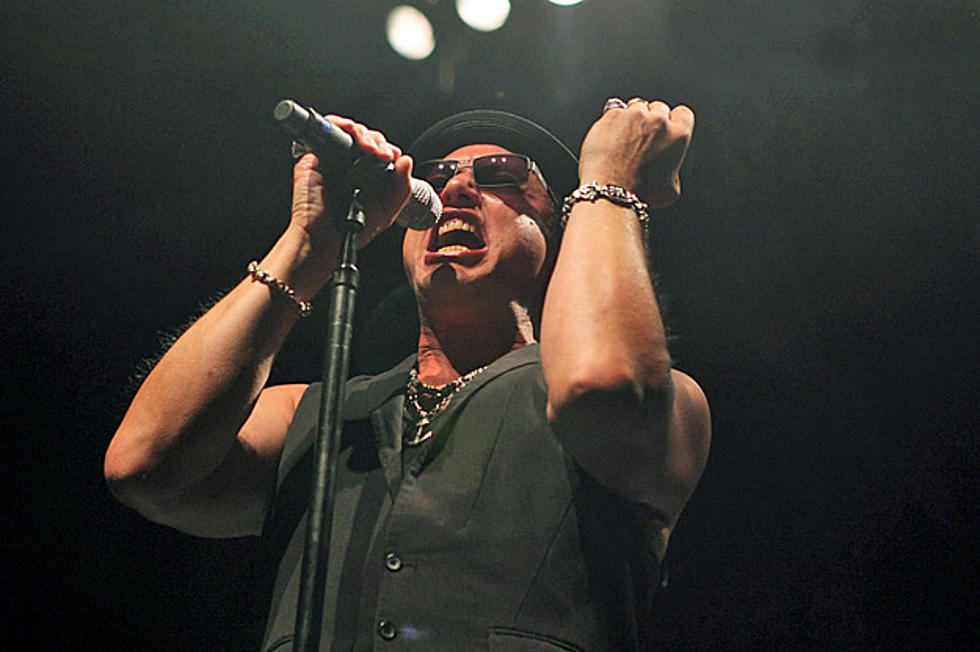 Queensryche's Geoff Tate Vows to Rock Utah After Other Band Members Bow Out
Though the members of Queensryche have stated that they are still a band and plan to continue even though the new project Rising West recently launched, it's clear there's still some tensions left between the members and singer Geoff Tate.
The latest sign of unrest in the band is that the members other than Tate have initiated a last-minute withdrawal from their show in Salt Lake City tonight (June 11), leaving singer Geoff Tate to open for the Scorpions as a solo artist. Tate stated that "some of the members" could not make the performance due to "personal reasons," and added, "Although I would have really loved for all of us to play together, it wasn't possible for them. I couldn't miss playing for one of the best rock audiences in the world and opening for one of my all-time favorite bands for anything."
Tate delivered a special thank you to all of the fans that support him and added, "I plan to rock Salt Lake City today at the show."
Queensryche still have four more shows booked this summer, but there's no word whether or not the full band will be in attendance or whether Tate will be forced to go on solo like he's doing in Salt Lake City tonight.
There's been talk of discord in the band ever since rumors surfaced last month of an alleged physical altercation and knife-wielding incident. Not long after, the other members of the band announced the formation of Rising West with singer Todd La Torre, and they played their first show over the weekend that primarily consisted of past Queensryche material.
Rising West have revealed plans to record a new album. Meanwhile, Tate is playing acoustic dates this summer as he ramps up to a new solo record.