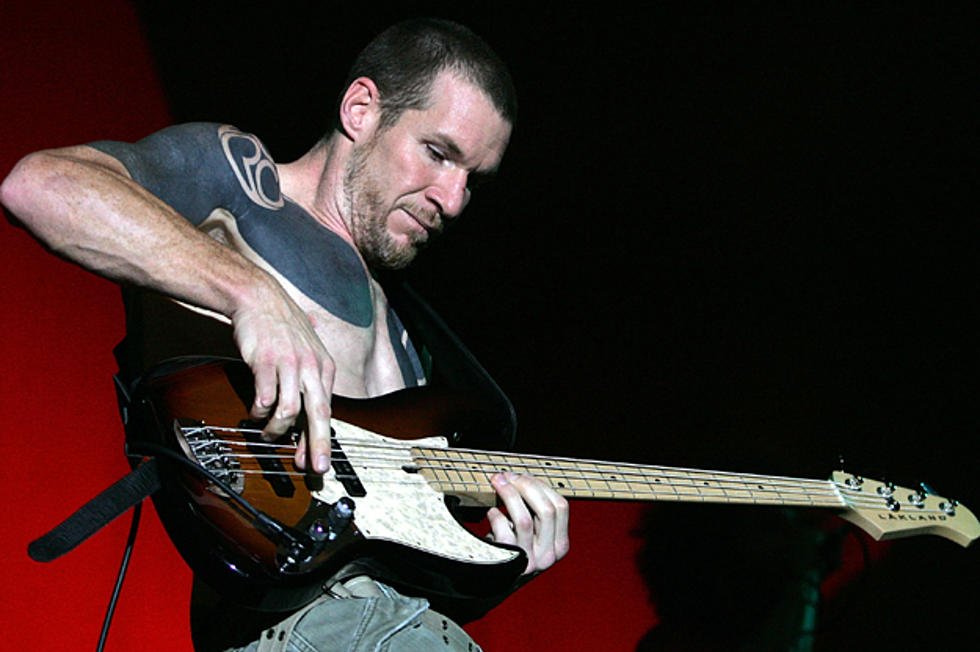 Rage Against the Machine Bassist on Possibility of New Album: 'Maybe'
Paul Kane, Getty Images
While it's been great to have Rage Against the Machine back together and playing shows, there is ultimately always going to be the speculation as to whether any new material will be recorded. So far, there've been nothing but denials, but TMZ caught up with bassist Tim Commerford and got a "maybe" when asked if the band was up to anything new.
In the video (posted below), Commerford is asked straight out if the band is recording a new album, to which he coyly responds, "Maybe, maybe," but doesn't give up any more information than that.
Rage Against the Machine split in 2000 after their covers album, 'Renegades,' with the rest of the band minus singer Zack de la Rocha pursuing the new project Audioslave with Chris Cornell. After Audioslave split, the band reunited to play 2007's Coachella. Since then, they have sparingly toured but have been quiet on the topic of new music.
Instead, de la Rocha spun off the side project One Day as a Lion as his creative outlet, while guitarist Tom Morello has utilized The Nightwatchman to express his political and folky side and Street Sweeper Social Club to explore his rock side.
While nothing is definite, we'll take a "maybe" from Commerford as a sign that the powerful foursome at least has something up their collective sleeves.
Meanwhile, in the same TMZ video, Commerford says he's been raging against his own mouth lately. 'My new thing is removing teeth,' reveals the bassist, who is clearly missing a tooth in the video (watch below).
Watch Rage Against the Machine's Tim Commerford Comment on Their Album Plans