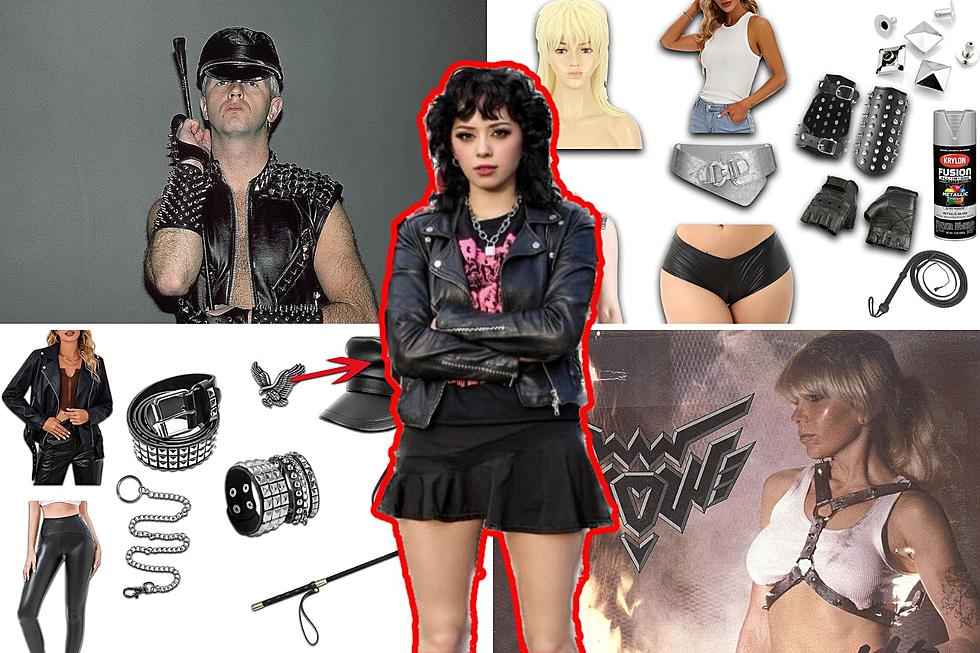 Five Rock + Metal Icons You Can Easily Cosplay on a Budget, Curated by Capra's Crow Lotus
Tyson Pate / Ebet Roberts/Redferns, Getty Images / Passport/Music for Nations
Here are five rock + metal icons you can easily cosplay on a budget, curated by Capra vocalist Crow Lotus.
Capra, the metallic hardcore band from Lafayette, Louisiana, will release their hard-hitting, frenzied sophomore album, Errors, on Oct. 5 through Blacklight Media Records/Metal Blade.
In addition to discharging feral howls, shrieks, cries and grunts while stalking the stage with Capra, Crow is an avid cosplay enthusiast.
"I was always a pretty shy kid, so I relished every opportunity to be able to pretend to be someone else," she says, "Little did I know, that 'performance' of sorts would prove to be a big part of who I really am later as an adult."
While Crow is passionate about this hobby, she confesses that she's usually in pursuit of recreating fictional characters, unlike what is presented below, detailing the materials needed to cosplay some of our favorite musical stars.
"I actually haven't cosplayed many real people, but I cosplayed Paul Stanley and Boy George when I was in high school and I also threw together a pretty rushed Debby Harry for Halloween last year," Crow adds.
Capra, "Tied Up"
So, what sets cosplay apart from simply dressing up in costume?
"Dressing up in costume is usually just that: dressing up in costume. With cosplay, there's usually an assumed higher level of quality and craftsmanship involved in the process. Though it's not always the case, there is usually some form of DIY in cosplay, and many people who do it are very talented at sewing and prop making," explains Crow, reasoning, "Beyond that, cosplay for many people is much more of a dedicated hobby rather than something you do rarely or only for special occasions."
As always, there's the issue of a budget when cosplaying. We challenged Crow to keep it under $150 for each of these musicians.
You can take the extra money you saved on a cosplay outfit and spend it on Capra's new album here. Don't forget to follow Capra on Instagram, X and Facebook too.
Okay, here are five rock and metal icon costumes you can easily put together on a budget!
5 Rock Icons You Can Easily Cosplay on a Budget, by Capra's Crow Lotus
You put together costumes of some of your favorite musicians without spending a ton!
Gallery Credit: Crow Lotus
New Masked Rock + Metal Bands You Need to Know About
New masked bands you should uncover.
Gallery Credit: Jordan Blum, Loudwire